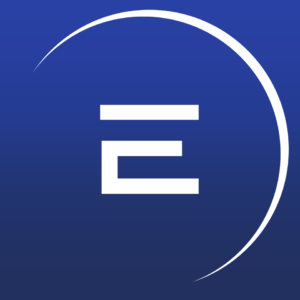 Elysian
** UPDATE - ICO raised 7M USD and is now listed on Bitforex** A decentralized platform to build E-commerce websites on the blockchain.
ICO Details
Starting date
May 21st, 2018
Ending date
June 24th, 2018
Presale Start Date
April 16th, 2018
Presale End Date
May 20th, 2018
Token Type
ERC20, Ethereum
Token Distribution
Total Supply
1,000,000,000
Private Event
40,000,000 ELY (4%)
Pre TGE
40,000,000 ELY (4%)
TGE
150,000,000 ELY (15%)
Bounty
10,000,000 ELY (1%)
Referral
10,000,000 ELY (1%)
Team
100,000,000 ELY (10%)
Growth Pool
350,000,000 ELY (35%)
Held by Elysian
300,000,000 ELY (30%)
Initial Token Price
1 token = 0.12 USD
Participation Restrictions
USA, Canada, UK, China
Features
Elysian is an innovative, decentralized Ecommerce platform that provides drastic improvements in security and unprecedented user experience by integrating blockchain technology into our ecosystem. Customer data storage becomes more secure, and users are able to actively engage in platform or website navigation through the implementation of aesthetically pleasing technological advancements such as Artificial Intelligence and Virtual Reality. The platform serves as an intermediary between Ecommerce businesses, which build their websites on our platform, and their targeted demographic of consumers.
Ecommerce Platform
The innovative concept of Elysian will drastically improve current flaws in the Ecommerce industry by integrating blockchain technology to create a revolutionary Ecommerce platform.
Security - This is a legitimate concern in the realm of Ecommerce, exemplified most notably by the data breaches of Target and Equifax. Elysian will improve this aspect using smart contracts and storing customer data on the blockchain to upgrade security. This will generate a level of trust in the business-to-consumer (B2C) business model that is currently nonexistent.
User Experience (UX) - Elysian will provide a new experience for consumers by integrating Artificial Intelligence and Virtual Reality into Ecommerce to create useful, efficient website navigation and provide consumers with a more detailed description and visualization of products.
Atomic Swaps - Vastly improves the convenience of payments in cryptocurrency. Users will have the ability to freely convert to whichever token they desire, including the Elysian token, to eliminate fees and purchase goods in a more efficient manner.
Token System
The Elysian token (ELY) will serve as the primary method of access to transactions on the Ecommerce platform. The token will have the capability of being kept in our private wallet and then sent to the Ecommerce platform to facilitate transactions for services, avoiding the hassle of using a card or the outrageous fees of bitcoin. The token will be of the ERC20 format.
Growth Pool
Designed to promote engagement and interaction between the Elysian team and the community.
Provides a sustainable business model by allocating the tokens specifically to the growth pool for use after the TGE to fund community campaigns to improve our project.
The Elysian forum is designed to be used as a means of communication for potential partnerships and future ideas for company expansion. Community members can either use their own tokens to contribute towards the growth of the project, or receive tokens out of the Elysian growth pool to be allocated for specific task completion.
Voting Rights – Project applications listed on the forum are to be voted on by community members. If the project receives a minimum of 51% "yes" votes, and passes the responsible voting requirements*, the project will receive funding.
Core Team Levon Tikoyan
CTO/Lead Developer Roelof Gootjes
Head of Strategic Partnerships Nadine Dominik
Corporate Secretary David Blumsack
Community Manager Tyler Sanford
Community Manager Ihor Pidruchny
Blockchain Engineer

Advisory Team Scott Douglas John Van der Vos Troy Linforth Sadie Hutton Graham Doggart Jonathan Lane