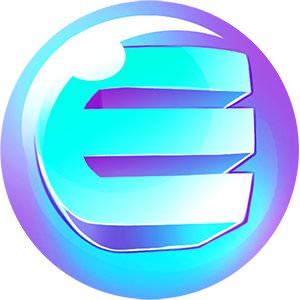 Enjin Coin
UPDATE: Enjin Coin (ENJ) is now officially listed on Google Play Store. ENJ is also listed on following exchanges: Binance, HitBTC, Kucoin, Livecoin, Tidex, Cryptopia, COSS, EtherDelta, Bancor Network.
ICO Details
Starting date
October 3rd, 2017
Ending date
November 1st, 2017
Token Distribution
40% ​(400,000,000) ​to ​be ​sold ​by ​Enjin ​to ​pre ​sale ​purchasers ​pursuant ​to ​a ​Simple Agreement ​for ​Future ​Tokens ​("SAFT") ​offering ​or ​through ​Enjin ​Approved ​Affiliates.

40% ​(400,000,000) ​to ​be ​sold ​by ​Enjin ​to ​Crowdsale ​purchasers ​minus ​any ​bonuses ​applied in ​the ​pre-sale. The ​Enjin ​Coin ​pre-sale ​sold ​out ​in ​September ​2017, ​and ​there ​are approximately ​300,000,000 ​remaining ​tokens ​available ​for ​the ​public ​sale.

10% ​(100,000,000) ​reserved ​by ​the ​Company ​to ​incentivize ​community, ​beta ​testers, marketing ​and ​strategic ​partners.

10% (100,000,000) ​to ​be ​distributed ​by ​the ​Company ​to ​the ​Enjin ​Coin ​Team ​and ​Advisors.
Initial Token Price
1 ENJ = 0.0512 USD (0.0002 ETH)
Features
Enjin ​is ​introducing ​Enjin ​Coin ​("ENJ"), ​a ​new ​cryptocurrency ​(ERC-20 ​Token) ​and ​smart contract ​platform ​that ​gives ​game ​developers, ​content ​creators ​and ​gaming ​communities the ​required ​crypto-backed ​value ​and ​tools ​for implementing ​and ​managing ​virtual ​goods.
Enjin ​will ​develop ​a ​powerful ​framework ​of ​open-source ​software ​development ​kits ​(SDKs), wallets, ​game ​plugins, ​virtual ​item ​management ​apps ​and ​a ​payment ​gateway ​platform.
Advisory Team Anthony Diiorio Pat LaBine