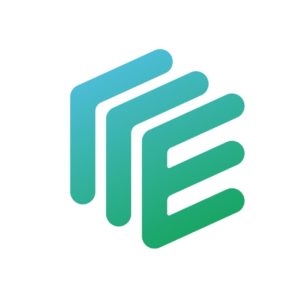 EnviDa
Hot
Whitelist
The Future of Environmental Tracking with Blockchain & with Mobile Mining passive income for Vehicle owners.
ICO Details
Starting date
March 1st, 2022
Ending date
March 31st, 2022
Token Sale Hard Cap
$ 15255500
Token Sale Soft Cap
$ 350000
Presale Start Date
January 1st, 2022
Presale End Date
January 31st, 2022
Token Type
Polygon, ERC20
Token Distribution
Mining Rewards 75%-150M EDAT
Token Sale 8%-16M EDAT
Team 5%-10M EDAT
Marketing 2,5%-5M EDAT
Partnership & Investors 3,5%-7M EDAT
Reserve & EnviDa Ecosystem 6%-12M EDAT

Initial Token Price
1 EDAT = 1.16 USD
Accepts
BTC, USDT, ETH, FIAT, BANK
Features
The EnviDa project has set itself the task of creating a decentralized solution for the collection of sensitive, future-relevant environmental data. Based on our self-developed DriveMining technology, we are creating a blockchain-based ecosystem that provides a globally independent foundation for the collection, storage and utilization of mobile environmental data. The DriveMining system thereby works independently from the connected sensors and generates passive income for the respective user by mining cryptocurrencies. The basic idea behind this project is to equip transportation companies, such as cabs, Uber or delivery services with our DriveMiner system, which can currently be integrated into hybrid and electric vehicles and will permanently mine various cryptocurrencies.
0.Seed-Round 01.09.21-14.09.21 (780000 EDAT sold, 220000 EDAT Burn. Hard Cap: € 195,000 Successfully completed.)
1.Privat Sale: 01.12.2021 - 31.12.2021 (Users who get a link are allowed to buy, registration is possible through our website.)
2.Pre-Sale: 01.01.2022 - 31.01.2022 (Public anyone may buy)
3.Main-Sale: 01.03.2022 - 31.03.2022 (Public anyone may buy)
*More information in the whitepaper.
Core Team


Oliver Braatz
Tax Advisor


Dirk Grüneberg
COO


Ozan Mutluoğlu
Graphic designer


Furkan Karabulut
Turkey Community Management


Ali Isıyel
Global Community Management


Bahadır Şat
Global Community Management


Michael Fischer
CTO


André Curdas
CPO


Mesut Tosun
Electrician & Expert HV Energy Storage


Ali Talay
Technical expert


David Richter
Business Consultant


Yasin Akbaba
Technical expert / Turkey


Anıl Çezik
Creative Director