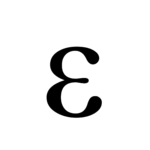 Epsilon
Presale
Fast and scalable decentralized P2P search engine.
ICO Details
Starting date
September 4th, 2021
Ending date
December 13th, 2021
Presale Start Date
September 4th, 2021
Presale End Date
December 13th, 2021
Token Type
Binance Smart Chain
Initial Token Price
$0,000002
Participation Restrictions
U.S and Canada
Features
Epsilon is a community-driven, publicly safe, and open search engine while protecting your privacy as well as provides a chance to earn passive income. It was created on 24-05-2021. Epsilon is much more secure than centralized search engines. Advertisers may place bets on keywords, and the advertiser with the most tokens will have their ads shown when a customer searches for that term.
It runs on the Binance smart chain platform and it is a BEP-20 token, which is environmentally friendly and based on proof of stake. It does not retain any personal data by design and requests are handled by a shared network of servers running open-source software, it would protect your privacy while also improving speed. Epsilon SEARCH is a decentralized and transparent environment that enables users to earn money by staking their tokens. The primary aim of the platform is to create the ecosystem's core architecture, which will allow all developers to create applications and services.
Epsilon Search aspires to build a system in which any party may contribute (possibly anonymized) data to the operation ledger and gain value from it. Epsilon is a new ecosystem created by a simple, quick, and secure exchange. When you search, operate a server, and recommend people to Epsilon Research, you may earn Epsilon reward tokens as a member of the Epsilon Search group. It enables users to access decentralized exchanges so that they can easily convert between their tokens. A user can hold and swap by using the Epsilon Wallet. Epsilon also has an exchange creating a completely new ecosystem, built to facilitate a crypto derivatives market.
When transacting on a DEX platform, a user retains possession of their private keys since Epsilon exchange is non-custodial. This network is created by the community for the community, and each community member gets charged in Epsilon for the value they provide to the network and it allows user to store and exchange their tokens. Search Rewards, Become an Advertiser, Referral Rewards, Shop, Cash Out, Ad Blocking (Personal), Inverse Keyword Staking (Global), Data Sharing Rewards, Rewards, and Search Provider Voting are few uses for Epsilon.