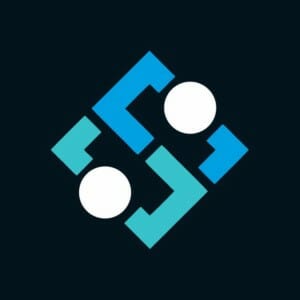 ESR Wallet
Update: ESR is on exchange more info here: https://esrwallet.com/#/main
ICO Details
Starting date
December 18th, 2017
Ending date
January 18th, 2018
Token Distribution
According to the Сharter, at the end of each quarter 30 percent of the profit of the Payment and credit service ESR Wallet are transferred to specialized wallets, after which BTC, BCH, ETH, ZEC, DASH, LTC will be distributed among holders of ESR tokens according to the terms and conditions of the smart contract. Profit gained in USD and EUR will be converted at ESR Wallet market price as of the date of distribution of dividends in ETH and transferred to the relevant wallet.

Tokens distribution : 90% - on sale, 7% - founders, 3% - bonuses
Initial Token Price
1 Token = 10$
Participation Restrictions
USA, Singapore
Features
ESR Wallet is a universal payment and credit service with the support of popular cryptocurrencies. For clients ESR Wallet can become a universal financial tool - working both with fiat and cryptocurrencies and having all the features of a virtual bank - deposits and crediting, currency exchange and money transfers, partnership program and cashback.
The existing ESR Wallet has:
- Possibility to store on own wallet, besides USD and EUR, popular cryptocurrencies: BTC, BCH, ETH, ZEC, DASH, LTC.
- Possibility of instant currency exange at the preferential rate.
- Possibility to open deposits and issue a credit in any of cryptocurrencies.
- Creation of a merchant-service with the additional introduction system ESR WALLET, as an escrow-agent, acting as a trusted party
in the transaction between the seller and the buyer.
- Creation of partner network for implementation of cashback system.
- Possibility to transfer cryptocurrency to discretionary management to a chosen trader with a transparent history of transactions or
to our system for portfolio investment.
Core Team Konstantin Beynars
Technical analysis Oleg Gerasimov
Strategic management Arkady Khokhlov
Strategic management Vitaly Kirillov
Analytics ALEXANDER VTOROV
Chief developer FENG JING
Specialist on Asian markets ANTON CHUMACHENKO
Blockchain development ALEX KORN
Product Development Management. ARTEM GUREVYCH
Crypto-investment specialist ANNA KOZLOVA
Lead designer
Advisory Team Oleksii Matiasevych Andrey Zamovskiy Aleksey Nesterov Dmitriy Cherednik