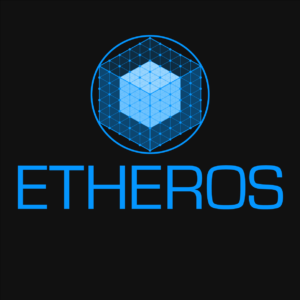 ETHEROS
Hot
ETHEROS Decentralized world for a better future
Updates
18/12/2021
Private Pre-Sale: Round 2 is Live!
1st Round closed 1 Million
—
ICO Details
Starting date
October 15th, 2021
Ending date
January 31st, 2022
Token Sale Hard Cap
$ 5000000
Token Sale Soft Cap
$ 1000000
Token Type
ERC20 Ethereum
Token Distribution
Public sale will take place (30M Tokens):
Starts on - May 14th 14:00 CET
Ends on - May 31st 14:00 CET

Private Sale will take place (1M Tokens):
Private Sale (Round no. 1) starts on April 27th, 15:00 CET
The whitelist opens on April 7th, 14:00 CET
Whitelist closes on April 27th, 14:00 CET
Initial Token Price
1 token = 1 USD
Accepts
BTC, ETH, USDT, USDC
Features
About Etheros
The Etheros world offers a fascinating investment experience. Imagine the perfect world. A digitally reproduced image of the Earth based on full decentralization. A world founded on the basic principles of economics, where you can manage your property, invest, trade as well as create goods and services.
More about Etheros.
Etheros is a decentralized world in the form of a platform providing a social application based on Blockchain Ethereum with elements of virtual reality (VR). In this world, you can play, have fun, become the owner and user of any place or thing according to your imagination, create value, and generate profits. Here you can invest in the land in New York City, opal mine in Australia, or oil rig in Norway or create completely new devices or solutions for this futuristic world. It is a great investment for your future!
Welcome to Etheros!
Core Team


Marcin Amgierski
Founder & Blockchain Developer



Tomasz Mazur
Co-Founder & JavaScript Developer



Rafał Wróblewski
Co-Founder & PHP Developer



Daniel Konieczny
Technology & C/C++ Developer



Paulina Czaja
Operations & Content Manager



Douglas Vasquez
Operations & Content Manager – Spanish



Azamat Amanbayev
Operations & Content Manager – Russian



Dayeon Lee
Operations & Content Manager – Korean



Alessio Mangiapelo
Operations & Content Manager – Italian



Irena Kopaczewska
Operations & Content Manager – French



Valerie Dabizha
Operations & Content Manager – Chinese and Ukrainian



Katarzyna Kubiak
Operations & Content Manager – German



Paweł Kasprzyk
Team & Specialist