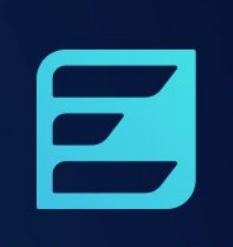 EMX (EverMarkets Exchange)
Description
The future of derivatives trading. EMX is a hybrid trading platform aimed at reinventing the global derivatives markets. The exchange will offer contracts on assets as varied as crude oil, gold, stocks, and bitcoin. EMX provides a secure, fair, and powerful way to trade digital assets.
Features
EMX is the first project to trade traditional equity, bond, and commodity futures on the blockchain. The exchange was founded by a team of veteran technologists and traders, with the mission of building one easy-to-use, customer-focused platform to manage a global portfolio, for institutional and retail traders alike.
The platform reinvents the traditional broker, clearing house, and exchange dynamic into a network of EMX token holders. The EMX token is used for paying fees and acts as collateral for leverage and lending. Traders take risk. Administrators get paid for lending tokens and supplying leverage, or for facilitating trading as a matching engine.
EMX takes a unique approach to execution from traditional exchanges. Rather than maintaining a continuous order book, EMX executes trades through periodic pro-rata call auctions. This approach improves execution quality, reduces volatility, and enhances liquidity.
Token Sale Hard Cap
$ 35,000,000
Token Sale Soft Cap
$ N/A
Token Type
Ethereum, ERC20
Advisory Team
Simon Seojoon Kim
Howard Chao
Pang Chau
Stephen Klein
Yoshimitsu Jimmy Homma
Jon Anderson
O'Melveny & Myers LLP - Legal