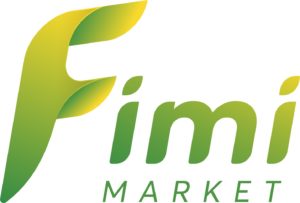 Fimi Market NFT Platform Token
The $FIMI Token - Powering the Fimi Market NFT Platform
ICO Details
Starting date
November 8th, 2021
Ending date
December 8th, 2021
Token Sale Hard Cap
$ 1000000
Presale Start Date
November 8th, 2021
Presale End Date
December 8th, 2021
Token Type
Utility Token on the Fimi Market NFT Marketplace
Initial Token Price
1 token = 0.34 XLM (Roughly 0.10-0.12 USD)
Features
Fimi is a Jamaican word which means "for me." We believe that everyone has the right to participate, create, buy, sell, but most importantly to thrive. Our mission is to provide artists from all walks of life an avenue to showcase their work. We all have the ability to do great things on our own, but we can grow to staggering heights together!
The Fimi Market NFT Platform will be launching early 2022. It will be one of the first multi-chain NFT Marketplaces in the space that allow artists to mint their art on different blockchains, while also allowing buyers the flexibility of choosing multiple methods of payment. The platform will also offer what we call "lata" minting. Lata minting allows the purchaser to choose which blockchain the NFT is minted on at the time of purchase, if the artist has left it to the decision of the buyer. That's just one of many features that make our platform stand out!
The $FIMI Token is a token built on the stellar network with a low total supply of 32 Million. It is the native token of the Fimi NFT Marketplace and finds its main utility there. The token was created to provide marketplace participants with a faster and cheaper method of creating and transferring NFTs. By listing on the Stellar blockchain, $FIMI inherits a proven and robust ecosystem which is among the fastest blockchains
with the lowest fees.
Core Team


Miguel Adwin
CEO


John Savoia
CBO


Hannah Hodge
CPO


Saul Valdez Jr.
CMO


Andre Diah
Senior Developer


Diana O'Gilvie
Communications Manager
Advisory Team


Rory Layne
Legal Advisor