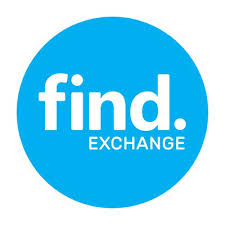 Find.Exchange
Hot
Whitelist
Making international money transfers cheaper, faster and safer by using Blockchain.
ICO Details
Token Sale Hard Cap
$ 33,000,000
Presale Start Date
June 16th, 2018
Presale End Date
January 16th, 2019
Token Distribution
56% ICO- Token Sale 25% Find.Exchange Foundation 10% Find.Exchange Team 4% Community 5% Advisors
Initial Token Price
1 FEX = $0.40 USD
Participation Restrictions
USA, China
Features
FOR USERS
Find.Exchange is a powerful aggregator, a search and comparison engine for Foreign Currency, Money Transfers in Fiat/Crypto and Prepaid Currency Cards. They find and compare the best exchange rates, speed, offers, rewards... by comparing online money transfer, card providers, banks, FX bureaus, crypto exchanges, post offices, travel agents, supermarkets and more...
FOR MERCHANTS
For partners, Find.Exchange is an ideal marketplace; an advanced Sofware as a Service 'SAAS' platform based on the cloud to help them reach to online desktop and mobile users around the world, where their partners can manage their business and services via their own a Central Management System (CMS), manage features such as, like:
Add business details and branch(es)
Integrate currencies they deal with and countries they deal in, all their currency routes
Publish and update currency rates
Live chat with users
View ratings and answer reviews
Publish advertisement through a bidding system
Receive monthly analysis of business performance, market and competitors and last with all this information
Last as one their USP's, they are able to offer an automated dynamic API of the merchants' account by simply clicking a button, this will allow them to offer their information, live rates and more to any 3rd party companies.
Advisory Team Amar K. Andrey Rafalson Venkatesh Krishnamurthy Amar M. Bhatti