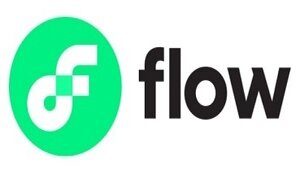 Flow Blockchain
Hot
Flow is a fast, secure, and developer-friendly layer-1 blockchain built to support the next generation of games, apps, and the digital assets that will power them.
ICO Details
Starting date
September 22nd, 2020
Ending date
October 2nd, 2020
Token Sale Soft Cap
$ 2,000,000
Accepts
BTC, ETH, USDT, ETH, USD
Features
The FLOW token is the native asset for the Flow blockchain. The token is a low-inflation and low-circulating-supply reserve asset that is used by validators, developers, and users to participate in the FLOW network and earn rewards. It is also used to transfer fees, serve as collateral for secondary tokens on Flow, and to participate in future protocol governance.
Highlights
Built from Real Experience: Flow has been built incorporating the experience of building and launching successful products on the blockchain (e.g. CryptoKitties and Cheeze Wizards) to solve many of the pain points for community adoption. This provides a significant advantage in bringing a usable layer-one protocol to market.
Novel Architecture. Flow breaks down computation into 4 distinct roles by function (Collection, Consensus, Execution and Verification) to maintain decentralization and achieve high performance without solutions like sharding, which greatly complicate the user and developer experiences.
Ready for Use: Flow's MainNet is already live, and over 300 validators have requested to join the network. Applications like NBA Top Shot are already in beta with thousands of users and millions of dollars in revenue.
Go-to-Market: Partnerships with the world's top entertainment groups to bring compelling brands, communities, and intellectual property to the blockchain. Partnerships with and investment from top VCs, incubators, universities and non-profits. Strong long-tail developer community. This means more game experiences from your favorite brands as well as from indie developers, seeding adoption to accelerate growth of the network.
Built-in payments, rewards, and distribution mechanisms. Flow makes it easy for application developers to engage their communities, find new users, and build network value. Flow is launching with payment onramps and ecosystems optimized for consumer applications, offer human-readable security, and provide smart user accounts to make it easy for dapps to to pay transaction fees or recover lost keys for users, abstracting away complexity for retail users.