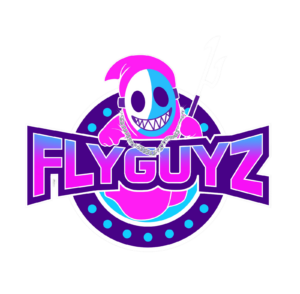 FlyGuyz Gaming
Hot
FlyGuyz is an NFT-based ultimate fighting game that seamlessly combines traditional gaming and crypto components, offering PvP battles, Tournaments, Dungeon Questing, and the exploration of Multiple Realms.
Updates
10/07/2023
Pre-sale Round 1: Aug 26 – Sept. 23
Round 2: Sept. 23 – Oct. 14
Round 3: Oct. 14 – Oct. 28
Round 1 = $0.009
Round 2 = $0.012
Round 3 = $0.021
——————————–
Token Sale Event
The token sale event will be conducted in several rounds, each with different pricing and dates. To participate in $FLYY token sale, visit https://dashboard.flyguyz.io/
Pre-Sale Rounds
Round 1: The token price is $0.010. The round starts on August 26 and ends on September 23. The claim date is September 24.
Round 2: The token price is $0.020. The round starts on September 23 and ends on October 14. The claim date is October 15.
Round 3: The token price is $0.030. The round starts on October 14 and ends on October 28. The claim date is October 29.
Launchpad IDO
The Launchpad IDO starts on November 4. To claim tokens, visit claim.flyguyz.io.
Listing Price: $0.030
———————————————
ICO Details
Starting date
August 26th, 2023
Ending date
September 23rd, 2023
Token Sale Hard Cap
$ 2,823,840
Token Sale Soft Cap
$ 78230
Token Type
ERC20 Ethereum
Token Distribution
Private sale 1 7% 62,160,000
Private sale 2 9% 79,920,000
Private sale 3 7% 62,160,000
Public sale 2% 17,760,000
Rewards 23% 204,240,000
Liquidity 15% 133,200,000
Staking 7% 62,160,000
Marketing 6% 53,280,000
Ecosystem 13% 115,440,000
Team & Advisors 10% 88,800,000
Airdrop 1% 8,880,000
Total 100% 888,000,000
Initial Token Price
1 FLYY = $0.009 USD
Participation Restrictions
NO
Accepts
USDT, ETH, Credit/Debit
Features
Introduction:
FlyGuyz is an innovative and groundbreaking NFT-based ultimate fighting game that redefines the boundaries of traditional gaming by seamlessly integrating captivating gameplay with cutting-edge crypto elements. With its captivating features, including PvP battles, exhilarating Tournaments, immersive Dungeon Questing, and Multiple Realms, FlyGuyz provides an unparalleled gaming experience for enthusiasts worldwide. In this project features section, we delve into the key elements that make FlyGuyz a game changer in the crypto gaming market.
Unique Fighters and Asset Collection:
At the core of FlyGuyz lies the ability for players to collect and merge assets, forging their own path to victory. By blending various assets, players can create truly unique fighters that reflect their personal style and strategy. With the game's expansive asset collection, players have endless possibilities to explore and discover the perfect combination to dominate their opponents. The Genesis NFT collection serves as a pivotal in-game asset, enabling players to not only embody powerful characters but also mass produce other valuable NFTs.
Addressing the Barrier of Entry:
FlyGuyz takes a bold step towards addressing the high barrier of entry in the crypto gaming market. Through the Genesis Collection, players gain access to Factory NFTs, facilitating minting, buying, summoning, renting, and leveling up of NFTs. Furthermore, the Creator's Dashboard empowers players to generate Sub-Genesis NFTs, fostering a closed-loop system that enhances influence and diversity within the game. By adopting this approach, FlyGuyz democratizes participation, inviting a wider audience to immerse themselves in the world of NFT gaming.
Unreal Engine 5 Immersion:
To ensure a visually stunning and immersive experience, FlyGuyz leverages the power of Unreal Engine 5. The advanced graphics and realistic environments brought to life by this engine elevate gameplay to new heights, captivating players with stunning visuals and a seamless gaming experience. By incorporating Unreal Engine 5, FlyGuyz creates a visually breathtaking universe that players can truly get lost in.
Permanent Value and Tournament Model:
FlyGuyz introduces a unique Matchmaking Rank system, providing players with permanent value in their Genesis NFTs. This innovative feature allows players to showcase their skill and progress within the game, as their rank reflects their achievements and expertise. Moreover, the game offers a meticulously crafted Tournament Model, consisting of four seasons, four ranks, and four realms. This structured approach enhances competitiveness and creates an ever-evolving environment that keeps players engaged and challenged.
P2E Gameplay and Customizable NFTs:
FlyGuyz is designed with a player-centric philosophy, focusing on Play-to-Earn (P2E) gameplay. All in-game assets are customizable NFTs, offering players not only engagement value but also abundant trading opportunities on secondary marketplaces. This unique approach allows players to unlock the full potential of their assets and actively participate in the vibrant NFT economy. FlyGuyz thrives on empowering players to take ownership of their gaming experience, both in and out of the game.
Thrilling Events and Real-World Interaction:
As a testament to its commitment to community engagement, FlyGuyz hosts a range of exciting events and tournaments, each with varying entry fees. These events provide players with thrilling opportunities to showcase their skills, compete with fellow enthusiasts, and earn valuable rewards. Furthermore, FlyGuyz goes beyond the digital realm by organizing real-world events, connecting players on a deeper level and fostering a vibrant and passionate community.