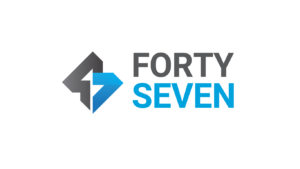 Forty Seven Bank
Description
Innovative Bank as a Service (BaaS) solution for fintech developers.
Starting date
November 16th, 2017
Ending date
March 31st, 2018
Features
Forty Seven Bank is innovative financial technology start-up aimed at creating App Platform with open API for fintech developers who will be able to access banks infrastructure and customer base and work under umbrella of Forty Seven Bank. Fintech developers with small or medium capital will be able to create applications and promote them without the need to receive banking license and develop the whole banking infrastructure. Apart from that, Forty Seven Bank is planning to build a bridge between cryptocurrency world and the world of traditional monetary finance by giving individuals and businesses to operate with cryptocurrencies at the same level as with fiat money. Bank will be registered in London, the United Kingdom.
Token Type
Ethereum, ERC20 tokens
Token Distribution
90% - sold during ICO; 5% - founders and advisors; 5% - bounties.
Initial Token Price
1 FSBT = 0.0047 ETH