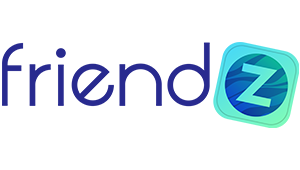 Friendz
Hot
UPDATE: Friendz ICO has finished, no announcements on listings yet. For more info: https://t.me/FriendzOfficialChannel/199
ICO Details
Starting date
March 1st, 2018
Ending date
March 21st, 2018
Token Sale Hard Cap
$ 11,194,029,850
Token Sale Soft Cap
$ 746,268,656
Token Type
ERC20, Ethereum
Token Distribution
We intend to avail only a part of the tokens during the ICO event, in a bid to enhance the value of the token in the long term.
Only 40% of the total amount of tokens created will be available during the ICO event.
35% of the tokens will be assigned to an internal Reserve fund, in order to create a deposit of locked tokens that will be used for future financing, to expand the business worldwide beyond European countries. The Reserve Fund will include a small amount of tokens that will be rewarded to the team over time for their important role of value creation in the project as a whole, in order to motivate them and gain their total commitment. The tokens in the Reserve Fund will be locked for a minimum of 18 months.
10% of all tokens will be available to the company as a liquidity fund. This fund will be used only if necessary.
7% of the total amount of tokens will be provided to the advisors, but it will be locked for at least 18 months, to make sure they will be committed to the project as well for a sufficient amount of time.
6% of the tokens will go to our Partners as a remuneration for their support to our business, while 2% will provided to contributors through Bounty programs.



Initial Token Price
1FDZ =0.067USD
Participation Restrictions
No US citizens, minimum 0.1 ETH, mandatory KYC for more than 5 ETH
Features
Friendz is a fast-growing company whose main goal is to connect brands with their target audience, taking advantage of the most powerful marketing tool ever:
"word of mouth".
When we look at what the future holds for us we see global expansion, larger communities of users, more services provided and happier clients.
All this made possible by the use of the blockchain technology and the adoption of Friendz Coins, the new standard currency for buying digital services and activate community of devoted users all around the world.
Core Team DARIO D'ANTINO
FRONTEND DEVELOPER FLAVIO LANTERNINI
BLOCKCHAIN DEVELOPER MARIO SOPRANO
BLOCKCHAIN DEVELOPER ALESSANDRO SERAFINI
ANDROID DEVELOPER SILVIA ROMANO
GRAPHIC DESIGNER MARTINA PIRISI
COMMUNITY MANAGER EN

Advisory Team Paolo Rebuffo Simon Cocking David Drake