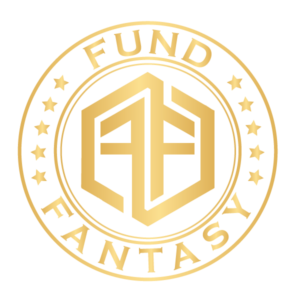 FundFantasy
UPDATE: ICO is over no sales details or listing information has been released yet.
ICO Details
Starting date
February 25th, 2018
Ending date
March 25th, 2018
Token Sale Hard Cap
$ 15,000,000
Token Type
Utility - Ethereum
Initial Token Price
1 ETH = 1500 FUNDZ
Participation Restrictions
US Citizen
Features
Fantasy Online Trading
Users play the role of investor, competing for monetary prizes by crafting the ultimate simulated financial portfolio. Think of it like fantasy football, but for financial trading. It's a simple way for retail investors to feel the rush of online investing and satisfy the desire for profit, with minimal risk. Thank to intuitive gameplay and blockchain technology, playing on the FundFantasy platform is as fun and secure as investing gets.
How it works
Upon entering a contest, users allocate one million virtual US dollars on various asset classes available on the platform to create their own portfolio. Options include stocks, commodities, cryptocurrencies, and fiat currencies. There's no actual ownership of financial assets. Users choose from a variety of contests; head-to-head, multipliers, winner takes all, and more. Contests vary in duration and range from one hour to a full month. Free contests are also available.
Portfolios are encrypted until contests lock up and start and all funds are stored in smart contracts. Withdrawals and deposits are executed automatically without human intervention. All contest details are upfront and available for examination prior to entry. Users can view and compare their portfolios with the ones submitted by their opponents.
Upon conclusion of the contest, each user-submitted portfolio is sorted and ranked according to rate-of-return, calculated on the basis of price quotes from established and well known financial data APIs. Winners receive cryptocurrency prizes, including Bitcoin and Ether, for real-life rewards with no real-life risk.