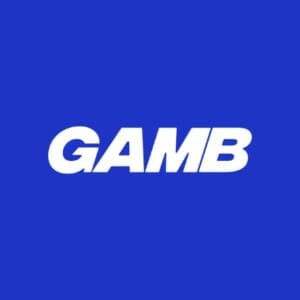 GAMB
Whitelist
GAMB is a self-governed decentralized e-cosystem driven by smart contracts, enhanced by open source development and empowered by the first Global Alliance of Merchants on the Blockchain.
ICO Details
Token Sale Hard Cap
$ 15.000.000,00
Token Sale Soft Cap
$ 5.000.000,00
Presale Start Date
July 4th, 2018
Presale End Date
July 31st, 2018
Token Type
Utility & ERC-20
Token Distribution
35% - Public Sale
27% - Marketplace Development
13% - Operations
10% - Marketing
10% - Team
5% - Advisors

Initial Token Price
1 GMB = 0.0002 ETH
Participation Restrictions
Algeria, Bangladesh, Bolivia, China, Korea, Ecuador, Ethiopia, Indonesia, Iran, Iraq, Jordan, Kyrgyzstan, Morocco, Nepal, Serbia, Sri Lanka, Syria, Trinidad and Tobago, Tunisia, Vanuatu, Yemen and United States.
Features
By adopting a decentrally organized marketplace, merchants continue to stay independent, enabling them to manage their online shops locally, while ensuring access to traffic and consumer demand.
Traffic
The GAMB marketplace bundles traffic and is responsible to attract buyers.
SEO
The marketplace is optimized by an experienced in-house team for SEO.
Ownership
The marketplace does not drive their merchants out of business by copying products and undercutting prices.
Governance
Each member of the merchant alliance is able to submit ideas and proposals for voting.
Buyer Protection
The GAMB marketplace guarantee full coverage of all eligible payments.
Insights
The marketplace shares gathered data to improve the competitive positioning of merchants.
Advisory Team Katalin Tischhauser Eric G. Sarasin Frank Bodin Dr. Luka Müller Alexander Shulgin Dr. Felix Hoetzinger Matthias Hunecke Dr. Cornelius Boersch