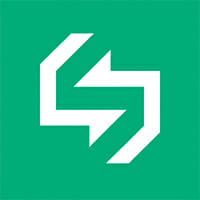 genEOS
Description
Blockchain 4.0 for enterprise
Starting date
June 26th, 2018
Ending date
December 23rd, 2018
Features
genEOS is a next-gen technology project aimed at addressing blockchain adoption obstacles faced by the business community. Providing its participants with an operating system-like environment, it allows for building and running decentralized applications (Dapps) at enterprise scalability, interoperability, and performance. Unconsumed bandwidth can be delegated to others who will pay the rent.
There are also strong dev and technical teams ready to develop, launch, and maintain business-critical Dapps on the platform that rivals traditional web apps for speed, versatility, and ease of use.
Key ecosystem features:
1. Decentralized consensus algorithm capable of meeting enterprise-grade performance requirements.
2. Higher transaction speeds and improved scalability compared to traditional blockchains.
3. Operating system-like construct enabling fast and easy deployment and maintenance of Dapps.
4. Open-source code available on GitHub for developers.
5. Different monetization options and application development opportunities.
6. A set of ready-to-use Dapps and development tools.
Token Sale Hard Cap
$ No limit
Token Sale Soft Cap
$ 2,000,000
Token Distribution
90% - Secured Token Offering
10% - NextGenOne llc

Initial Token Price
No fixed price. The price per token fluctuates depending on how many investors who participate in a specific distribution window.
Participation Restrictions
There are no regional restrictions
Accepts
ETH, USD, EUR, CNY. NextGenOne is responsible for fiat investments.