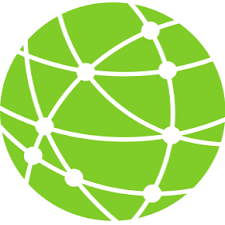 Global Shared Container Platform
Hot
Description
Transforming The Global Container Shipping Industry
Starting date
May 14th, 2018
Features
First Nordic shipping ICO
The GSCP ICO offers a unique set of token features including a Revenue Sharing Model as well as a Market Maker Fund that allows ICO contributors to sell their coins back to the platform at a floor price until Blockshipping has met certain fixed milestones.
The GSCP token model involves the issuance of two tokens:
• The internal utility token, Container Platform Token - or CPT
• The external Revenue Share Token, Container Crypto Coin - or CCC.
CPT will be used for clearing and settlement of transactions between the users of the platform. These transactions will cover services related to global container handling. A percentage of the revenue from the transactions goes to a Revenue Share Pool and is passed on to the owners of the CCC tokens.
Token Sale Hard Cap
$ 24,800,000.00
Presale Start Date
October 19th, 2018
Presale End Date
October 19th, 2018
Token Distribution
70% Public Sale
10% Pre-sale
5% Founders
10% Advisors + Media + Partners
5% Bonus for Presale and Public Sale

Initial Token Price
1 CCC = USD 0.62
Participation Restrictions
US
Core Team
Franck J. Kayser
Senior Advisor

David Green
Business Development Director

Jesper Præstensgaard
Senior Advisor

Bo Hembæk Svensson
Blockchain Specialist

Bridget Cosgrave
Senior Advisor

Tanja Lind Melskens
Attorney, LL.M, Senior Manager.

Michael Juul Rugaard
Partner & Co-founder of Norfico

Kristian Thure Sørensen
Partner & Co-founder of Norfico

Advisory Team
Ian Scarffe
Simon Cocking