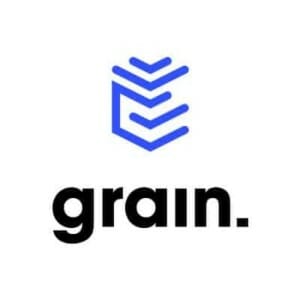 Grain
The Backbone Of Modern Work Agreements. Transparent contracts. Drastically reduced overhead costs. And instant payments. Facilitated by Grain's blockchain solution. **Update ICO sale is over, Grain raised 12M USD. No info on listings yet.
ICO Details
Token Sale Hard Cap
ETH 40 000
Token Sale Soft Cap
ETH 4 000
Token Type
ERC-20 Ethereum based
Token Distribution
30% Public Sale
15% Advisors / partnerships
5% Founding team
25% Escrow Fund
24% Foundation
1% Bounty program

Initial Token Price
1 ETH / 27000 GRAIN
Participation Restrictions
Bosnia and Herzegovina, China, Cuba, Ethiopia, Iran, Iraq, Nigeria, North Korea, Sri Lanka, Syria, Trinidad and Tobago, Tunisia, Ukraine — Crimea region, United States (accredited investors can email
[email protected]
), Vanuatu and Yemen
Features
GRAIN processes labor contracts on the blockchain, providing an instant payment mechanism for compensating workers. Blockchain technology is the perfect solution to streamline those processes around work agreements because:
• It's flexible enough to allow for different types of agreements
• It's transparent, so everyone remains aware of the agreements between and obligations of the parties involved
• It allows for cheap remittance of worker compensation
• Payments can be made instantly across currencies without high transaction costs
There are still many variables involved in work agreements that are country-, person- and situation-dependent (think of regulations, compliance, taxes. etc.). To ensure that GRAIN is a viable solution that works across the world, we will build it to serve as the basic infrastructure for transaction partners to process worker compensation agreements.
Transaction partners use Grain's protocol as their infrastructure to process work agreements on the blockchain. Flexentral is their first transaction partner. But very soon, They'll be able to announce new partners. Founding partner FleXentral is the first front-end solution that uses the Grain infrastructure. The enterprise workforce management solution received $1 million in seed funding and is currently in closed beta.
Advisory Team Hans Hoogeveen Steven Deurloo Hedwigh Verbruggen-Letty René Hendriks Bhavik Patel Roberto de Freitas