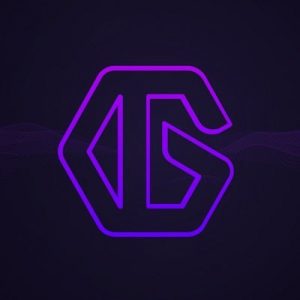 GraphLinq
Hot
Automate & perform over hundreds of actions based on events triggered on-chain & off-chain.
ICO Details
Token Type
ERC-20 Etherium Blockchain
Token Distribution
Network Ethereum, Binance Smart Chain.. nodes and engine hosting: 10.000.000 GLQ (2%)
Team share: 25.000.000 GLQ (5%)
Marketing Development And Adoption: 20.000.000 GLQ (4%)
Bounty rewards (graphs and library rewards for community): 50.000.000 GLQ (10%)
Public ILO Presale on Unicrypt Protocol: 200.000.000 GLQ (40%)
Circulating staking team funds: 5.500.000 GLQ (1.1%)
Treasury funds for next future operations: 139.500.000 GLQ (27.9%)
Private Presale Round: 50.000.000 GLQ (10%)
Initial Token Price
1 token = 0.06282 USD
Features
Build, visualize, automate tasks
The GraphLinq Engine provides you all the needs for handling business logic without requiring any coding skills.
Build graphs visually with nodes
A node is a block that is a self contained piece of functionality like connecting to the Ethereum Network, getting data from a specific exchange or sending data using a WebHook.
Link nodes to define behavior
Every node has at least one input that accepts values to be processed, and one output that produces results. Linking an output to an input establishes a data path that allows one node to feed data into another.
Upload & execute directly from the interface
Once you're ready to deploy your Graph or use a pre-made template, you can use the GraphLinq Interface to upload it and execute it on the network.
Use & share your templates
Create and share your Graphs with the world. Explore what others have created. Search for community Graphs and reuse them in your further blockchain projects.
Core Team


Nicolas Martins
CTO, Co-Founder



Frederick Marinho
CEO, Co-Founder



Saurav Devrani
Marketing Executive



John R. Bussiculo (known as jr00t)
Software Engineer



Rishabh Anand
Chief Marketing Officer



Hugo Malatrait
Software engineer



Beruk Wubeshet
Public Relations Executive