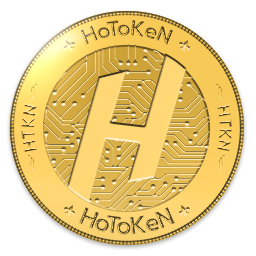 HoToKen
Update: Hotoken completed its ICO raising ~ 27.7M USD... Listing ANN is set to drop sometime in May or June.
ICO Details
Starting date
February 4th, 2018
Ending date
March 20th, 2018
Token Sale Hard Cap
$ 50M
Presale Start Date
December 6th, 2017
Presale End Date
January 24th, 2018
Token Distribution
The allocation of HoToKeNs will be determined as set out below. The users contributing in the Pre-Sale or Initial Token Offering will be distributed HoToKeNs from Pool A. The aggregate amount of HoToKeNs that will be distributed from Pool A at the end of the Initial Token Offering Period will depend on how much funds are contributed.

Pool A consists of a maximum of 3,000,000,000 HoToKeNs (i.e. 30% of the total HoToKeN supply). Pool A is intended to be created by the Smart Contract System at the end of the Initial Token Offering Period and ultimately distributed (directly or via third parties) to users that have made contributions (either in the Pre-sale and/or the Initial Token Offering).

Pool B consists of 7,000,000,000 HoToKeN's (i.e. at least 70% of the total HoToKeN supply) . Pool B will be allocated and distributed at the discretion of HotNow, such as allocation and distribution to persons who participated as managers, founders or team members, or worked to develop the ideas, implementations and supporting structures of HoToKeN (HotNow team members).
Initial Token Price
1 HTKN = 0.10 USD
Participation Restrictions
HoToKen cannot accept contributions from the United States, People's Republic of China or residents of a country where American embargoes and sanctions are in force, namely Iran, North Korea, Syria, Sudan, or Cuba.
Features
HotNow is a discovery platform for shops and promotions with integrated, in-app promotional offers, currently active in Thailand with approximately 700,000 downloads, 380,000 monthly active users, 280,000 Facebook likes, and 50,000 merchants. HotNow allows for merchants and brands to deliver exclusive promotions to nearby consumers.
HotNow will have mission-based game features employing treasure hunting and territory conquering concepts, which represent some of the most successful genres. This will create a much richer and more engaging user experience on the app, which will result in greater economic benefits for each party within the network.
Participants use HoToKens (HTKN) to participate in HotNow's economy.
For Consumers – HTKN is utilized to gain access to merchants' deals and promotions advertised on HotNow.
For Merchants – HTKN is utilized to bid for exposure and pay for surgically-targeted advertising and other related services.
For HotNow – HTKN is used as a means to reward and incentivize consumers and merchants to perform qualified activities which encourage growth and sustainability of the ecosystem.
Advisory Team Vladimir Nikitin Marco Robinson Gordon Ross Sankalp Shangari