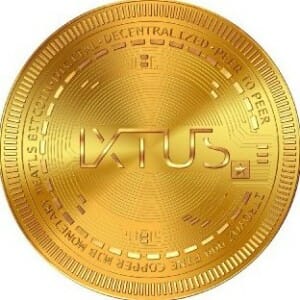 IXTUS
An interactive edutainment platform, which takes current multimedia education formats a step further. **UPDATE - Ixtus raised 6.7M USD in the ICO. No current information on token release or exchange dates at this time. **
Updates
07/09/2018
Updated listing info
Added amount raised in ICO
Added listing & token release info
ICO Details
Starting date
July 16th, 2018
Ending date
September 2nd, 2018
Token Sale Hard Cap
ETH 70000
Token Sale Soft Cap
ETH 5000
Token Distribution
Server Hosting & Maintenance 6%
Marketing 49%
Operations costs 31%
Incorporation in 3 countries 2%
LegalProfessional fees 3%
Fixed costs 9%
Initial Token Price
1 IXE = 0.0002 ETH
Features
Technological advancements have opened up novel vistas for their use in creating educational platforms that have evolved over the years to engage learners through their fascinating features. "Little Detective" is an interactive edutainment concept that promises to eclipse other multimedia education formats given its unique selling propositions.
The specially designed curriculum adheres to the Kindergarten Curriculum Framework developed by the Ministry of Education, Singapore. Other than giving children the important head start in our technology-driven society, the platform also motivates children to develop motor and speech skills through its interactive nature.
The curriculum is also designed to exercise the whole brain, with differentiated challenges to stimulate creative thought processing and decision-making. The increasing complexity of the activities will motivate children to strive for the next level and maximize their potential.
Through role-modeling, the main character in "Little Detective", Tim, can help children to self-manage and develop positive attitudes towards learning from a young age. The interaction among the characters will also encourage children to hone their communication and social skills.
As the children strengthen their foundational literacy and numeracy skills through the product, their confidence will blossom and they will be eager to learn new things and gain more knowledge.
Core Team Mr. Alan Bek
Chief Executive Officer Dr. Jane Ching Kwan
Curriculum Advisor Sanket Agrawal
Blockchain Advisor Dennis Tan
Business Development Josh Tan
Chief Technology Officer Amarpreet Singh
Blockchain Advisor Max Ng
Strategic Advisor Jun Hao
Strategic Advisor Leonard Tan
Technical Advisor