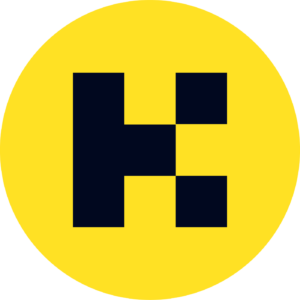 Kart Racing League (KRL)
Hot
The governance token for a new play-to-earn NFT kart racing game.
Updates
03/11/2021
Friday, Nov. 12:
– Public sale begins, lasting 5 days, on the Balancer Liquidity Pool (BLP) platform
Tuesday, Nov. 16:
– Public BLP sale ends
Thursday, Nov. 18:
– SushiSwap/DEX listing for $KRL
ICO Details
Starting date
November 12th, 2021
Ending date
November 16th, 2021
Presale Start Date
August 1st, 2021
Presale End Date
October 29th, 2021
Token Type
ERC-20 / Polygon
Features
Kart Racing League is a Mario Kart-styled play-to-earn NFT game featuring 3D NFT characters. This game is based on the economic model of Axie Infinity (the most popular NFT game). When players win races and tournaments, they are rewarded in the game's cryptocurrencies: EOC and KRL.
The KRL token is the governance token for the project, similar to Axie Infinity's AXS. In addition, EOC (or the Essence of Creation) is the in-game inflationary currency like Axie's SLP.
In order to play the game, you must own a 3D Racer NFT character. Players will be able to "evolve" their racers, which will create a new NFT-- they'll keep the original and a new bigger & better NFT will be minted, in exchange for them spending some of the cryptocurrency tokens. Think of it like evolving a Pokémon almost, as the new NFT will have improved attributes and an upgraded look. This evolving process is the game's form of breeding/duplicating your NFTs. You will be able to resell and lend out any new characters you create.
Each Racer has a unique set of attributes (i.e., speed, acceleration, etc.) and those with the best builds will be coveted to help improve player performance. Typically, more speed equals more wins, which equals more money for the players.
You will be able to buy & sell and borrow & lend your Racer in our NFT marketplace:
https://marketplace.kartracingleague.com/
Kart Racing League is produced by Blue Monster Games, which is a blockchain gaming studio headquartered in Florida, USA.