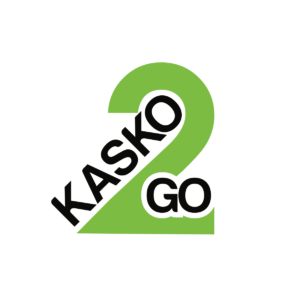 Kasko2go
First blockchain community for safer driving
ICO Details
Starting date
October 1st, 2018
Token Sale Hard Cap
€ 22,000,000.00
Token Sale Soft Cap
€ 3,000,000.00
Presale Start Date
May 31st, 2018
Presale End Date
June 25th, 2018
Token Type
Ethereum, ERC20
Token Distribution
600 000 000 tokens are created: — 67% (400 000 000) will be sold. — 18% will be distributed to the Founders and the Team; lock-up period of one year. — 15% are intended as Incentives for Users of and Contributors to the kasko2go platform. — 3% will be distributed to Advisors and Ambassadors.
Initial Token Price
1 K2G = 0.1 EUR
Participation Restrictions
Citizens of US, China, North Korea and Iran can't paticipate
Accepts
BTC, ETH, USD, EUR
Features
Kasko2Go reduces insurance costs for safer drivers, making streets safe and promoting overall driving culture. Their AI technology, world-class team, and unique business model make them believe that they can disrupt whole insurance industry.
Kasko2Go's dominant competitive advantages revolve specifically around solving the industry's biggest challenges: costs, precision, effectiveness, and use of high-tech tools.
– Kasko2Go offers 20 to 50% cheaper services than our competitors. How? By having more accurate data and intelligently minimizing expenses.
– No more faceless bureaucracy: by using AI and precise telematics, they bring nuance to car insurance cases. This ensures accurate investigations, better payments, cheaper premiums and more!
– 5+ years of researching millions of drivers. They possess the most accurate understanding of global driving patterns. They have been Google's official supplier of telematics data since 2012. They have unrivaled accuracy allows them to offer this vastly cheaper.
Advisory Team Denis Dovgopoliy — Investor Relations Advisor David Braun — Sales Advisor Marcus Tuor — Financial Advisor kasko2go AG David Braun — Sales Advisor