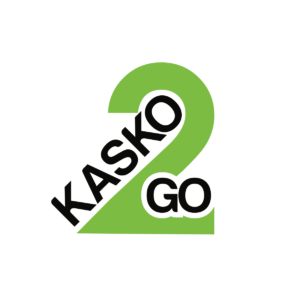 Kasko2go
Description
First blockchain community for safer driving
Starting date
June 7th, 2018
Ending date
July 7th, 2018
Features
Kasko2Go reduces insurance costs for safer drivers, making streets safe and promoting overall driving culture. Their AI technology, world-class team, and unique business model make them believe that they can disrupt whole insurance industry.
Kasko2Go's dominant competitive advantages revolve specifically around solving the industry's biggest challenges: costs, precision, effectiveness, and use of high-tech tools.
– Kasko2Go offers 20 to 50% cheaper services than our competitors. How? By having more accurate data and intelligently minimizing expenses.
– GetMeIns TM, their award-winning anti-fraud system is so precise that they estimate up to a 98% decrease in fraud-related losses (57% of total repair costs invoiced are fraudulent according to Aviva)
Simply imagine the enormous financial advantages of being less susceptible to fraud!
– No more faceless bureaucracy: by using AI and precise telematics, they bring nuance to car insurance cases. This ensures accurate investigations, better payments, cheaper premiums and more!
– Israel military-grade AI technology prevents double-claiming by turning every car damage incident into a "digital fingerprint". Every "fingerprint" is associated with a specific case, making it easily identifiable. No more confusion or administrative mix-ups.
– 5+ years of researching millions of drivers. They possess the most accurate understanding of global driving patterns. They have been Google's official supplier of telematics data since 2012. They have unrivaled accuracy allows them to offer this vastly cheaper.
Token Sale Hard Cap
€ 35M
Presale Start Date
May 15th, 2018
Presale End Date
May 30th, 2018
Token Type
Ethereum, ERC20
Token Distribution
600 000 000 tokens are created: — 67% (400 000 000) will be sold. — 18% will be distributed to the Founders and the Team; lock-up period of one year. — 15% are intended as Incentives for Users of and Contributors to the kasko2go platform. — 3% will be distributed to Advisors and Ambassadors.
Initial Token Price
1 K2G = 0.1 EUR
Participation Restrictions
Citizens of US, China, North Korea and Iran can't paticipate
Accepts
BTC, ETH, USD, EUR
Core Team
Raj Singh
Co-Founder, Board Member

Dmitry Bakutin
CEO R-Telematica and Start Kasko2go

Eugene Greenberg
CEO Click-Ins Ltd

Dimitri Wulich
Senior Risk Manager

Andriy Khavryuchenko
Lead blockchain architect

Arina Man
Co-Founder, Board Member

Dmitry Geyzersky
CTO Click-Ins Ltd

David Ben Ha'rosh
Investigator, AI Expert Click-Ins Ltd

Anna Petrova
Insurance Underwriting, Financial Modelling

Nikolay Gora
Head of Project Development

Konstantin Kupriyanov
Marketing Communications Director

Dr Evgeny Medvedev
Chief Scientist, Computer Vision and Photogrammetry Click-Ins Ltd
Advisory Team
Denis Dovgopoliy — Investor Relations Advisor
David Braun — Sales Advisor
Marcus Tuor — Financial Advisor kasko2go AG
David Braun — Sales Advisor