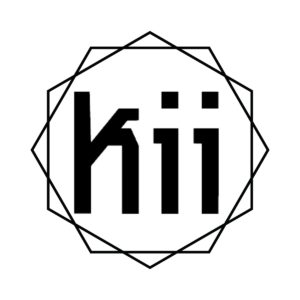 Kii
Launched by The Kii Foundation & NuID, Kii is the transactional utility token at the root of the Nu Identity Ecosystem, which enables user-owned and user-controlled digital identity.
ICO Details
Starting date
September 19th, 2022
Ending date
September 23rd, 2022
Presale Start Date
August 1st, 2022
Presale End Date
August 31st, 2022
Token Type
Utility, ERC20
Token Distribution
Token Allocations:
20%: Public Sale
10%: Presale
20%: Development and Operations
10%: Development Fund
10%: Verification Incentive
5%: Team and Early Contributors
25%: KiiChain Support

Tokenomics:
1,000,000,000 total supply
650,000,000 initial supply
200,000,000 tokens offered in public sale
$0.30 starting public sale price

Initial Token Price
0.30 USD
Participation Restrictions
U.S. residents are excluded from participating in the global pre-sale and public offering of Kii, as well as other Excluded Jurisdictions as defined by the "Eligibility" clause within The Kii Foundation website.
Features
The Kii Foundation, in partnership with NuID, is holding the public sale of the identity utility token Kii on September 19th-23rd of 2022. Kii will be the transactional token at the root of NuID's decentralized identity ecosystem that enables user-owned & user-controlled digital identity.
NuID is a technology partner of The Kii Foundation, and is known for building a zero-knowledge "trustless" authentication solution. The solution leverages zero knowledge proofs and distributed ledger technology, preventing the need for applications or platforms to store user login credentials server-side. NuID has built upon their existing authentication solution to launch the Nu Identity Ecosystem along with the identity-optimized KiiChain ledger.
The decentralized ecosystem will include participation from services and individuals alike. Owning Kii will grant you access to this ecosystem, which will provide portable, frictionless, secure management and verification of digital identities. Kii will pay the cost of registering credentials, issuing data attestations on a public blockchain, and paying for future identity-use cases within the ecosystem. Kii will be launched as an ERC20 token before migrating to the KiiChain in the future. Kii's public sale price is $0.30 USD.
Core Team Locke Brown
CEO & Founder Ibrahim Pataudi
VP Business Development Jason Jablecki
COO Carlyle Brown
Brand Director Mike Ranella
VP Strategy & Operations