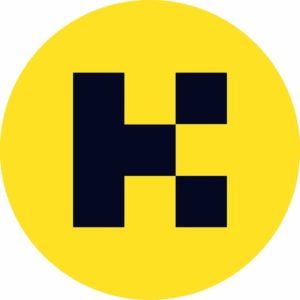 Kooopa Token
KOO or Kooopa is the ERC-20 governance token for the Kart Racing League universe.
ICO Details
Starting date
July 2nd, 2021
Ending date
September 29th, 2021
Token Sale Hard Cap
$ 500000
Token Sale Soft Cap
$ 250000
Presale Start Date
June 18th, 2021
Presale End Date
June 25th, 2021
Token Distribution
KOO will be unlocked in a pre-determined schedule which lasts for 36 months from the public sale.
The initial circulating supply is set to 3,000,000,000 KOO - 30% of the total supply.
The below chart illustrates the maximum possible issuance of KOO over the coming years, and the total supply will never exceed 10,000,000,000
Initial Token Price
0.0003
Features
Holders will shape the future of Kooopa Racing League by signaling their support for upgrades to the ecosystem and directing usage of a Community Treasury.
Kart Racing League (KRL) is a fast-paced arcade style kart racing NFT game where anyone can earn through skilled gameplay and contributions to the ecosystem. KOO is the glue that binds all KRL community members together.
KOO Utility:
» E-SPORTS AND TOURNAMENTS
To attract a wide range of players to the KRL ecosystem in the hunt for token rewards and to give ownership and stake to the most active community members, we will reward key behaviors within our ecosystem such as:
- Competing in seasons
- Winning tournaments
- Using the KRL marketplace
- Evolving Racers
» PAYMENT
KOO will be accepted as currency within the KRL NFT marketplace. KOO may also be used to determine eligibility for participation in certain sales/auctions conducted by the KRL team.
» STAKING
Players will be able to lock up their tokens to receive newly created KOO. Stakers will also be required to vote and play to claim rewards.
» GOVERNANCE
In early 2022, the Community Treasury will go live and begin to receive revenues generated by KRL as well as a portion of staking rewards. This treasury will be governed by KRL stakers once the network has become sufficiently decentralized.