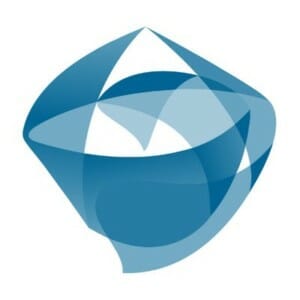 LakeDiamond
Hot
The brilliant side of Technology
ICO Details
Token Sale Hard Cap
$ 60,500,000.00 CHF
Token Sale Soft Cap
$ 3,000,000.00 CHF
Presale Start Date
October 22nd, 2018
Presale End Date
December 11th, 2018
Token Distribution
Tokens for Sale: 73.8%

LakeDiamond Reserve (vested): 14.3%

LakeDiamond Reserve (non vested): 4.8%

Buyers' Bonus: 2.7%

Tokens Sold: 4.1%


Initial Token Price
1 LKD = 0.55 CHF
Participation Restrictions
The United States (including its territories and dependencies, any state of the United States and the District of Columbia), Afghanistan, Angola, Anguilla (Isle), Antigua and Barbuda (Isle), Aruba, Australia, Bangladesh, Belarus, Benin, Bhutan, Bolivia, Botswana, Brunei Darussalam, British Indian Ocean Territory, Burundi, Burkina Faso, Bosnia, Burundi, Cambodia, Cameroon, Canada, Cape Verde, Central African Republic, Chad, People's Republic of China, Comoros, Congo, Democratic Republic of the Congo, Cuba, Djibouti, Dominica, Ecuador, El Salvador, Equatorial Guinea, Eritrea, Ethiopia, Fiji (Isle), French Guiana (Isle), French Polynesia (Isle), Gabon, Gambia, Ghana, Guam (Isle), Guatemala, Guyana, Guinea, Guinea Bissau, Haiti, Honduras, Iran, Iraq, Ivory Coast, Jordan, Kenya, Kiribati, Kosovo, Kyrgyz Republic, Laos People's Republic, Lebanon, Lesotho, Liberia, Libya, Madagascar, Malawi, Mali, Maldives, Mauritania, Mayotte (Isle), Micronesia, Moldova, Mongolia, Montenegro, Montserrat, Mozambique, Myanmar, Namibia, Nauru, Nepal, New Caledonia, Nicaragua, Niger, Nigeria, Niue, Northern Mariana Islands, North Korea, Oman, Pakistan, Palau (Isle), Palestinian Areas, Papua New Guinea, Paraguay, Reunion, Rwanda, Samoa, Sao Tome and Principe, Senegal, Sierra Leone, Somalia, South Georgia, Serbia, Sudan, South Korea, South Sudan, Sri Lanka, Suriname, Syria, Swaziland, Tajikistan, Tanzania, Timor, Togo, Tonga, Trinidad and Tobago, Tunisia, Turkmenistan, Tuvalu (Isle), Uganda, Ukraine, Uzbekistan, Vanuatu, Venezuela, Western Sahara, Yemen, Zambia, Zimbabwe
Features
LakeDiamond launches an Initial Coin Offering (ICO) to increase its production capacities of lab-grown diamonds for high-tech industrial applications. Powered by Swissquote, LakeDiamond's ICO is the first ever to be powered by an established banking group.
LakeDiamond tokens are issued following the technical standard used for smart contracts on the Ethereum blockchain. LakeDiamond is issuing tokens worth 60 million Swiss francs in total.
LakeDiamond plans to use the money raised within the ICO to ramp up its production capacities by buying 50 further reactors. Minimum purchase consists of 60 LakeDiamond tokens (LKD) which is equivalent to 33 Swiss francs.
During the pre-sale from October 22 to December 11, 2018, the bank clients can benefit from a bonus: when buying 10 tokens, they receive one free token until 4 million Swiss francs are globally raised. During the pre-sale as well as during the following public ICO (from mid-January to mid-February 2019), 1 LKD equals CHF 0.55. After the ICO, the conversion rate will fluctuate based on demand for tokens and/or diamonds as well as the performance of the diamond reactors operated by LakeDiamond.
After the bank sale LakeDiamond ICO will be open to the general public in early 2019..
Core Team


Nathalie Barzilay
Chief of Staff



Christophe Provent, PhD
Chief Operations Officer



David Rats, PhD
Chief Technology Officer



Alex Kummerman
Chief Investment Officer



Romain Braud
Chief Information Officer



Jérôme Bailly
Head of Marketing and Communication



Mehdi Naamoun, PhD
Director of Diamond Development Operations and Head of Power Electronics



Prof. Eli Kapon
Head of Photonics



Nicolas Malpiece
Power Beaming Project Leader



Camille Husson-Stengel
Director Jewellery



Ioulia Tsvetkova, PhD
Chief Scientific Officer



Riad Berrazouane
Research & Development Engineer



Andrei Caliman
Diamond Laser Project Leader



Grigore Suruceanu
Senior Optical Engineer