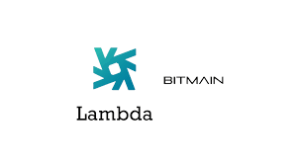 Lambda
Lambda is a blockchain infrastructure providing unlimited storage capabilities.
ICO Details
Starting date
September 25th, 2018
Ending date
October 2nd, 2018
Token Distribution
Miners 40%

Token Sale 30%

Foundation & Community 20%

Team 10%

Initial Token Price
1 Lamb = $0.01
Features
Lambda believes that all storage projects follow the core requirement of Provable Data Integrity. Also, it is crucial for data projects to store data in an infeasible storage node and make them trusted and secure, in the academic world, there are mainly two approaches which are Provable Data Possession (PDP) and Proofs of Retrievability (POR) depending on the usage scenarios. Lambda has applied these two approaches in blockchain through academic research and engineering verification, which has eliminated the core obstacles of decentralized storage.
Lambda Chain
An isomorphic multi-chain system Lambda Chain, providing high TPS access capabilities, Turing-complete smart contracts, cross-chain trading capabilities, etc.
Lambda DB Infrastructure
A Lambda DB underlying infrastructure supporting system, including a block storage system and a distributed file system Lambda FS
Lambda TPA
A data integrity verification group consisting of multiple verifier nodes Lambda TPA Chain
Lambda Agent
An adaptive probe system Lambda Agent, providing memory data storage, performance monitoring, security monitoring and Metrics data uploading capabilities
Lambda ABE
An attribute-based encryption authentication access system composed of multi-node consensus Lambda ABE, the access control gateways to databases
Lambda P2P
A p2p network system Lambda p2p, providing network layer addressability
Lambda DB
A multi-database cluster system Lambda DB, providing unlimited encrypted secure data storage
Advisory Team Tian Jia Sun Zhongying Liu Chunhua Lucien Chen Wang Tao Cheng Yuan BMAN Lee