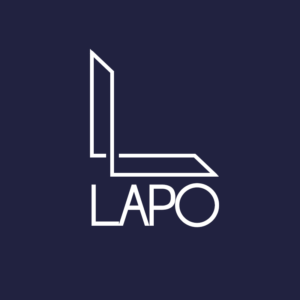 LAPO Blockchain
LAPO Coin is a global cryptocurrency, which exhibits low volatility, high speed transactions and a good level of privacy.
ICO Details
Starting date
July 16th, 2018
Ending date
January 15th, 2019
Token Sale Hard Cap
$ 50,000,000
Token Sale Soft Cap
$ 30,000,000
Token Type
Dash forked coin
Token Distribution
50% Stability Fund
30% Presale
10% Founders and Executives
5% Bounties, Marketing and Advisors
5% Team and Developpers, Masternode
Initial Token Price
1 LAX = 0.025 CHF / USD
Participation Restrictions
/
Features
LAPO Blockchain is building a revolutionary financial ecosystem empowering businesses, traders and consumers with a fast and easy payment solution integrated with a secure decentralized exchange powered by artificial intelligence. Thanks to this innovative technology it will be possible to reduce transaction fees and complexity for business and increase access and usability for people.
The LAPO ecosystem is backed by LAPO COIN (LAX), a cryptocurrency designed for real-world application. LAPO brings stability with traditional Swiss expertise in financial services to crypto assets worldwide.
Unlike other Cryptos that are too complex, too fluctuating and too slow, LAX has the technology to be integrated into real-world business with the best user experience.
LAPO Coin (LAX) is just the core of the LAPO ecosystem, called the LAPO ePlatform, which integrates a decentralised trading platform, a business intelligence platform called Merchant Portal, an online (eGateway) and offline (Sale Point) payment system, a payment protection for business transactions and a Direct Marketing platform. LAPO's plans are ambitious and contemplate the creation of its own bank to avoid the inconveniences and expenses that traditional banking imposes to the Cryptocurrency Market.
Advisory Team Francesco Andreoli
Strategic Advisor Daniel Biesuz
Legal Advisor Nicola Franceschini
Financial & Risk Advisor Stefania Stan
Financial & Regulatory Advisor