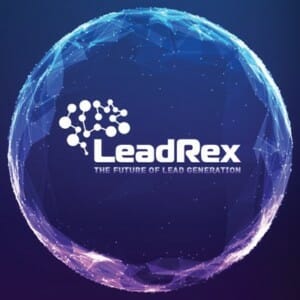 LeadRex
Innovative AI-based decentralized platform for lead generation
ICO Details
Starting date
August 4th, 2018
Ending date
November 9th, 2018
Token Sale Hard Cap
$ 10700 ETH
Token Sale Soft Cap
$ 250 ETH
Presale Start Date
May 21st, 2018
Presale End Date
July 1st, 2018
Token Type
ERC-20 , Ethereum
Token Distribution
ICO Round 0: 1 ETH = 13000 LDX
ICO Round 1: 1 ETH = 8200 LDX
ICO Round 2: 1 ETH = 4333 LDX
ICO Round 3: 1 ETH = 2000 LDX

Additional bonuses for the size of contribution
1 ETH 15%
4 ETH 20%
8 ETH 25%
15 ETH 30%
Initial Token Price
1 LDX = 0.0005ETH
Participation Restrictions
LDX tokens cannot be offered, sold or resold by owners to citizens or legal entities within the country or in a certain territory of the entity where operations with tokens fall under a complete ban or restriction by current legislation or business rules.
Features
LeadRex is the lead generation one-stop shop platform for launching effective online advertising campaigns and realizing digital marketing strategy in extremely quick time, providing quality lead generation by Artificial Intelligence.
LeadRex platform is a complex system that includes many components integrated into a single ecosystem - module of digital advertising services, database of statistics and analytics, artificial intelligence, CRM system, blockchain technology and smart contracts.
Visionary value of this project for the industry of online advertising and digital marketing is the progressive development of lead conversion and increase online sales for the B2B and B2C.
Core Team Aziz Yusupov
Art-director LeadRex Konstantin Skulkin
Support Specialist LeadRex Deni Skrinnikov
PR-manager LeadRex Pavel Ivanov
Bounty manager LeadRex Matthew Raymer
Lead Blockchain Developer

Advisory Team Roman Karimov Jason Hung Mofassair Hossain Naviin Kapoor Shebin John Gaurav Areng Chakraverti Anton Dzyatkovskiy Madhu Gupta