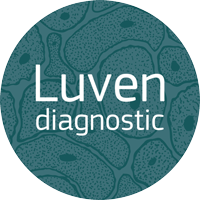 Luven Diagnostic
Description
Update: ICO Failed, Returns will be issued.
Starting date
January 15th, 2018
Ending date
February 28th, 2018
Features
The LUVEN technology allows to diagnose the disease at its early stages, thus, giving a chance to thousands of people to prevent its further development.
For more than 20 years the Ukrainian scientists have been developing a diagnostic method based on cyto-morphological and cyto-biophysical properties of the buccal epithelial cells. In 2004 at Fenix Cancer Research Center, they continued their research and, finally, came up and implemented an experimental method.
A new method of biomaterial analysis allowed to establish a cancer diagnosis at its early stages and to assess predisposition to cancer .A great success in this medical field opened a door to new possibilities, including cancer prevention and therapy.
The longstanding scientific research in this field culminated in development of The Luven diagnostic system.
Initial Token Price
1 ETH = 290 LVN
Core Team
Nikolay Shchukin
Postgraduate Student of Chair for Biomedical Engineering
Aleksander Shchukin
Niclear physicist
Galina Shchukina
Geneticist & Cytologist
Alexander Kamensky
Principal Software Engineer
Yana Ivchenko
PR Manager
Lina Lisitsa
SMO/SMM Manager