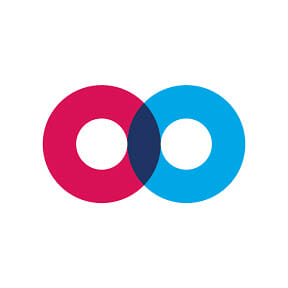 Mainframe
Hot
Description
Mainframe, is an incentivized and fully decentralized P2P communications layer that enables reliable, secure packet routing, packet delivery, packet holding, file storage and data services. ** UPDATE - No details of when tokens are set to be released nor listing info - stay tuned!!
Features
Completely decentralized and unhosted messaging layer in which Mainframe has adopted five main principles for their platform:
Encryption - Content can't be accessed by outside users.
Peer-to-Peer Architecture - Network can't be disrupted.
Interoperability - Network works everywhere.
Dark Routing - Content can't be tracked.
Incentivization - Network won't stop.
Mainframe communications platform offers network security based on:
Data Privacy: full end to end and group encryption
Surveillance Resistance: node relationships can be hidden
Censorship Resistance: hidden node relationships that prevent communications jamming
The sole purpose of the Mainframe token (MFT) is to provide rewards for Mainframe Nodes for network performance based on:
Packet routing
Packet storage for later retrieval
File storage
Data services
Token Sale Hard Cap
ETH 30K
Presale Start Date
June 25th, 2018
Presale End Date
June 25th, 2018
Token Distribution
50% of the total token sale 25% will go to Mainframe the company 25% will be to foster growth and adoption within the Mainframe ecosystem
Core Team
Brad Hagen
Business Development & Sales

Shane Howley
VP Engineering, Back-end
Paul Le Cam
VP Engineering, Front-end
Milos Mosic
Back-end Engineer
Adam Clarke
Front-end Engineer
Diogo Perillo
Front-end Engineer
Austin Craig
Head of Marketing

Clement Jaquier
Head of Design

Luca Tavazzani
Operations & Strategy

Advisory Team
Lars Rasmussen
Georg Ell
Andy Mcloughlin
Sam Khavari
Hoa Viet Dinh
Shreyas Doshi