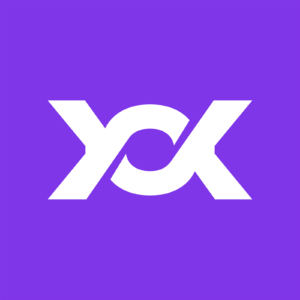 Maxxer
Maxxer is the first centralized and regulated digital asset exchange that focuses and rewards a communal and social trading system.
ICO Details
Starting date
March 14th, 2022
Ending date
June 30th, 2022
Token Sale Hard Cap
€ 42000000
Token Sale Soft Cap
$ 1000000
Presale Start Date
March 15th, 2022
Presale End Date
June 30th, 2022
Token Distribution
46,67 public IEO sale
4,89 promotion
30% founders and investors
1% initial set up team
5% employees
4% advisors
2.22% private IEO sale
6.22% pre-IEO sale
Participation Restrictions
Afghanistan Albania Algeria Australia Bangladesh Barbados Belarus Bolivia Bosnia and Herzegovina Botswana Burkina Faso Burundi Cabo Verde Cambodia Cameroon Cayman Islands Central African Republic Chad China Comoros Congo Côte d'Ivoire Democratic People's Republic of Korea (DPRK) Egypt Equatorial Guinea Guinea Guinea Bissau Guyana Haiti Hong Kong (China) Iran Iraq Jamaica Jemen Jordan Libya Macao (China) Macedonia FYR Maroc Mali Malta Mauritius Myanmar Nicaragua Nigeria North Korea Oman Pakistan Panama Philippines Qatar Republic of North Macedonia Senegal Somalia South Sudan Syria Tajikistan Tunisia Turkey Uganda Ukraine United States Yemen Zimbabwe
Accepts
BTC, ETH, LTC, USDC, USDT, XRP, ADA, BNB and fiat currencies EUR and BRL
Features
Maxxer is a crypto exchange like no other. We are the first community driven social trading platform. Automatically copy other traders, socialise and post content all within our exchange. We provide everyone with the ability to make money hands-free, regardless of your crypto or trading knowledge. The beta is going live soon with commission free trading, so get tokens, join the beta and trade for free!
FEATURES:
What does maxxer do for you?
Exchange
As well as all the new features maxxer brings, we have all the standard functions of a crypto exchange too.
Spot and swap trading up to 50+ pairs will be available at launch, with many more features to come.
Social trading
Social trading is a form of investing that allows investors to observe, follow, and copy other traders. maxxer creates a communal space so YOU know who the best traders to follow are.
Gamification
Find out who the best traders are in the maxxer Social Trading League.
Become a Social Trader and move your way up through the 5 different leagues, each with bigger rewards.
Watch, read, share
maxxer's ethos is making money together. Our exchange provides a communal hub for new crypto investors to interact and learn from the experienced in a secure environment.
The best performing social traders in each league shall be rewarded not only financially, but socially as well. By giving badges to the top performers in each league, investors will instantly see who is performing the best and flock to them, while other social traders will look on with jealousy and try to take over those top spots.
The badges will provide the top performers with the status of being an expert trader, whilst also providing a visual incentive for newer traders to advance in rank.
Join or create a community on maxxer through social traders or other active community members. Connect with likeminded people to discuss trading, portfolios and anything else.
Our badge system doesn't only reward people who perform the best trading wise but also those who are active and constructive community members.