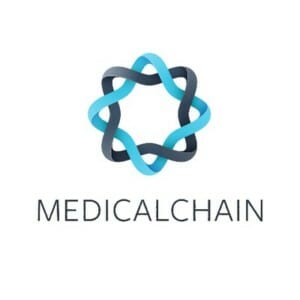 Medicalchain
Hot
UPDATE: Medicalchain completed their token sale after reaching their hardcap of $ 24M. Tokens will be unlocked Sunday 11am HKT and will be trade-able on Monday 5th Feb 03:00 UTC/ 11:00 HKT on the following exchanges: HUOBI PRO, KUCOIN, QRYPTOS, GATE.IO & COINBENE
ICO Details
Starting date
February 1st, 2018
Ending date
February 1st, 2018
Token Sale Hard Cap
$ 24,000,000 USD
Token Sale Soft Cap
$ 12.000.000 USD (reached)
Presale Start Date
September 15th, 2017
Presale End Date
January 3rd, 2018
Token Distribution
Out of 500 million tokens: 35% = Pre-sale + crowdsale (175,000,000), 34% = Retained by company, team, advisors, founders and future employees (10% will have already vested, 12% vests over 2 years, 12% over 4 years, Founders: 15%, Company development: 8%, Team, advisors, early backers: 11%), 31% = Retained for community development. Medicalchain will use these tokens to help grow an ecosystem on its blockchain by educating others, supporting node holders, bringing partners onto its platform, conducting pilots, and sponsoring industry-leading events. This will vest over 4 years.
Initial Token Price
1 MedToken = 0.25 USD
Participation Restrictions
USA, North Korea, Iran, Syria
Features
Medicalchain uses blockchain technology to create a user-focused electronic health record and maintain a single true version of the user's data. Medicalchain enables users to give healthcare professionals access to their health data and records interactions with
this data in an auditable, transparent and secure way on Medicalchain's distributed ledger.
Moreover, Medicalchain is a platform for others to build applications on top of to complement and improve the user experience. Users will be able to leverage their medical data to power a plethora of applications and services.
Advisory Team Dr Ivan Guevara Eddy Travia Dominik Zynis Professor Robert C. Miller, MD Dr Dominik Schlosshan Paolo Barrai Richard Hadfield Vincent Biret-Chaussat