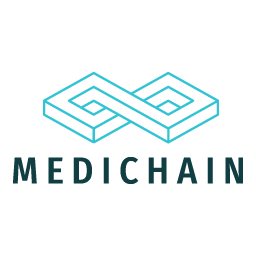 MediChain.Online
Saving lives with blockchain. **UPDATE: Medichain raised 19.7M USD in ICO sale, no info on listing at this time.
ICO Details
Starting date
March 1st, 2018
Ending date
April 30th, 2018
Token Sale Hard Cap
$ 40,000,000
Token Sale Soft Cap
$ 2,000,000
Presale Start Date
February 1st, 2018
Presale End Date
February 19th, 2018
Token Type
ERC20 & Ethereum
Token Distribution
1. Pre-Sale Maximum 6.5%
2. Public Sale 40%
3. Partner Fund 15%
4. Team & founder Fund 18%
5. Advisors 6.5%
6. Medical Data Fund 10%
7. Bounty 4%

Legal & Admin - 15,5%
Business & Marketing- 20,6%
Ecosystem IP - 41,2%
Blockchain & Offchain Engineering - 22,7%

Tokens allocated to the team will be vesting 3% per month

Unsold tokens will be burned
Initial Token Price
1 MCU = 1 USD
Participation Restrictions
US, China, Korea
Accepts
Bitcoin, Litecoin ,Bitcoin Cash, Dash, Ether, NEO, ZCash, USD
Features
MediChain is a Medical Big-Data Platform. It allows patients to store their own data offchain in an appropriate geographic domain, and give access to doctors and specialists anywhere regardless of the payer network or EMR used.
MediChain is unque in medical records in as much as it does not just provide a patient solution but leverages the value of the data as big data.
Core Team Dr. Nicolas Smoll
Medical Doctor, Epidemiologist Ron Cafferky
Electronic Health Records Specialist Katy Blackwell
Chief of Operations Samuel Dare
Blockchain Engineer Augustín Cassani
Blockchain Engineer Mark Shorter
Creative Director / UX Specialist and Designer Rob Moya
UX/UI Designer and Developer David Forbes
Software Developer Giannis Stathopoulos
Business Development and Operations Raúl van Riezen
Business Development & Finance Naomi Ellis
Marketing, PR & Design Pedro Silva
Business Development Tim Akito Rei
Business Development - Japan Fred Fooks
Business Development Aizhan Seraly
Business Development Akhila Nandanavanam
Business Development Thomas Kang
Business Development Yuta Saitoh
Business Development Esther Lu
Business Development Rachael Edwards
Business Development & Marketing Youli Pan
Business Development Yilin (Linda) Wen
Business Development

Advisory Team Simon Cocking Jon Matonis Keath Teare Mike Raitsyn Chris Fennell Prof. Simon Choi Amarpreet Singh Gabriel Zanko Alex Linenko Andrey Korotkov