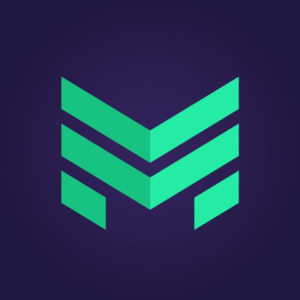 Membrana
Hot
Presale
Membrana Blockchain Plaltform
Updates
05/06/2019
Membrana  will launch IEO with ABCC Exchange in June 3rd🔥
#️⃣IEO metrics:
Dates: 3rd June, 12:00 (UTC+8) — 9th June, 12:00 (UTC+8)
Total supply: 1,000,000,000 MBN
Available for sale: 42,500,000 MBN
Sale price: $0,015
IEO hardcap: $600,000
Purchase available in: USDT
🆒Bonuses:
12% for first 10,000,000 MBN (1st round)
8% for next 10,000,000 MBN (2nd round)
5% for next 10,000,000 MBN (2nd round)
Last 10,000,000 MBN without bonus.
➡️To check full ABCC's IEO General  Information click here. (https://help.abcc.com/hc/en-us/articles/360028421392-Membrana-Blockchain-Platform-MBN-Token-Sale-on-ABCC-HIVE)
🆕Presenting new economy of the project – Tokenomics 2.0
(https://membrana.io/static/pdf/membrana_tokenomics.pdf)What is the new?
1) Total hardcap $3mln
2) Increased vesting period for team, advisors, early investors
3) Community Operated Fund (COF) established
4) Added more direction for Utility: staking reward, margin contracts, governance
5) Staking reward in BTC and MBN. For presale participants, stacking is automatically enabled for their purchased amount from the purchase date.
ICO Details
Starting date
June 3rd, 2019
Ending date
July 3rd, 2019
Token Sale Hard Cap
$ 600,000
Presale Start Date
November 12th, 2019
Presale End Date
November 12th, 2019
Token Distribution
40% Tokens Available for PreSale 15% Reserved for Public Sale 12% Private Sale 10% Membrana Advisors and Partners 20% Membrana team 3% Community Airdrop Total supply: 1,000,000,000 MBN Available for sale: 42,500,000 MBN Sale price: $0,015 IEO hardcap: $600,000 Purchase available in: USDT
Initial Token Price
0,02 USD
Participation Restrictions
US citizens (accredited investors are allowed) and China citizens
Accepts
ETH BTC LTC and Fiat (Mastercard / visa)
Features
The Membrana platform is intended to bring investors and traders together for concluding mutually beneficial blockchain-protected contracts for the trust management of cryptocurrency assets. Membrana provides investors and traders with a transparent, decentralized and secure system, which controls the process of concluding and executing a contract up to the point of revenue gained by both parties.
The Team believes in community wisdom and see their investors as important contributors to the platform's development and improvement.
Membrana is creating trust, transparent financial world to bring financial freedom to everyone, regardless of their social status.
Core Team


Pavel Rumkin
CTO


Vyacheslav Mychkin
Frontend and Mobile App Developer



Ilya Miroshnichenko
Frontend developer



Igor Knyazev
Backend and Solidity Developer



Alex Badmashkaev
Full stack developer


Victoriya Matveyeva
QA Engineer



Sonder S. Lim
Regional Brand Manager, Asia



Adam Joseph
Regional Brand Manager, India



Williams Kyei
Regional Brand Manager Korea