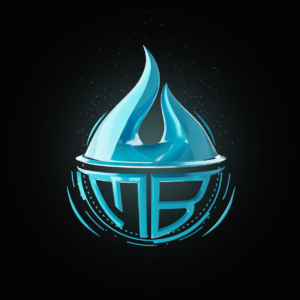 METABLAZE
Hot
Presale
METABLAZE Is a rewards-based DeFi/GameFi token based around NFTs and designed for the Metaverse.
Updates
23/05/2022
ICO ROUND 2 OPENS MAY 31st : 9am EST
Previous Round $2.1M hard cap filled in 3 days.
DOXXED/KYC with CERTIK
Total Supply: 420,000,000,000
ICO Round 2 Allocation: 7,560,000,000 MBLZ (1.8% supply)
Token Price: $0.000095
MBLZ Bonus: 5%
Round 2 Soft Cap: $400,000
Round 2 Hard Cap: $718,200
Min/Max Buy: $50 / $100,000
MBLZ List Price: $0.0002
ICO Details
Starting date
May 31st, 2022
Token Sale Hard Cap
$ 718,200
Token Sale Soft Cap
$ 400,000
Token Type
Binance Smart Chain (BEP20)
Token Distribution
Liquidity – 42%
Marketing & Advertising – 18%
Development – 18%
Partnerships – 10%
Accounting & Legal – 8%
SMM Community Leaders – 2%
Audits – 2%
Initial Token Price
$0.000095
Accepts
BNB, ETH, LTC, BTC, USDC, WAVES, DOGE, BCH, TRX, DASH, XMR, SOL
Features
MetaBlaze is a registered blockchain-based gaming company designed with a one-of-a-kind, synergistic ecosystem. MBLZ is a multi-chain, deflationary token built on the Binance Smart Chain, with an upcoming Ethereum Blockchain-based version, designed to serve as the native currency within the ecosystem.
MetaBlaze merges GameFi (Gaming Finance) with DeFi (Decentralized Finance) to capture the most exciting elements of web 3 technology. The thoughtfully designed ecosystem maximizes usability for gamers, non-gamers, and aids in the development of a strong foundation required to optimize growth and long-term sustainability, and maximize value for holders.
Simple NFT strategy game set to go live at launch, with a AAA 3D Fantasy/Cyber themed RPG developed with Unreal Engine 5, boasting top-notch graphics, exclusive content, and a universe full of new worlds to conquer in Player-vs-Player battles. Face-off with mystical NFT creatures in an engaging RPG, battling to control stunning metaverse worlds. The ultra-realistic NFT characters are hand-designed with over 175 unique, 3D, accessories; true works of art, and offer robust utilities of real-world value to rightful owners.
Core is Team Doxxed & KYC'd with CertiK
CertiK Skynet 24/7 Monitoring Enabled
CertiK Audit
Ecosystem Features:
— Multi Chain BSC/ERC20
— Native Blockchain (BlazeChain)
— BlazedApp
— Blaziverse
— Rewards in MBLZ & BUSD
— In-game character NFT collections
— NFT Land Parcels
— NFT Marketplace
— Rent-Your-NFT
— P2E Gaming Metaverse
— Farming Grounds (NFT Performance-Based-Staking)
— Virtual Real Estate
— BlazeSwap
[$MBLZ] Is a deflationary utility token built on Binance Smart Chain (BEP20). METABLAZE is adeptly designed with a unique rewards system, OpenSea-minted NFTs, P2E strategy-gaming, and a focus on sustainable long-term growth through our innovative Decentralized Application: BLAZEdApp.
METABLAZE is the perfect way to make your crypto go further by providing two forms of passive income. Our METAFLECTIONS mechanism will provide income in our native $MBLZ token, while our BLAZERWARDS mechanism will provide income in any BEP20 token you desire. Our passive income system is thoughtfully designed to give YOU more control. The opportunities for rewards don't stop there, you can participate in our interactive BLAZIVERSE, which is centered around a strategy-game-driven collection of ever-changing NFTs to maximize rewards.
METABLAZE has META-BIG plans, and we are exceedingly tactical in how we execute those plans. One component we are most excited about is our very own blockchain: "BLAZECHAIN" and our top-secret, never-done-before Metaverse plans, positioning the METABLAZE community for long-term gains and META-MASSIVE value potential!
METABLAZE is thrilled to announce that we are offering a portion of OpenSea royalties to owners of our exclusive Founders Club NFTs. The limited-edition Founders Club NFT's are of exquisite quality, which are first, hand-sculpted to achieve life-like shading features, then hand-painted, & then digitized. Only 200 Founders Club NFTs will ever be made and minted on OpenSea—The Rolls Royce of NFTs!
This entire creative process will be documented and shared with the world!
These limited edition NFTs are ONLY accessible during our Phase 1 presale, beginning February 14th! Those lucky enough to acquire Founders Club NFTs will receive royalty payments via secondary+ sale(s) of all of our 10k collection NFTs. METABLAZE will produce one 10k collection per quarter, for a total of 40k per year. Royalties will be in perpetuity, for as long as you own a Founders Club NFT—THIS IS HUGE VALUE!!!!!
METABLAZE, a USA-registered Company. Doxxed Team, KYC Compliant, Multi Audit, Team Tokens Locked for 3 years and allocated @ 2.5% per month, Ownership Renounced.