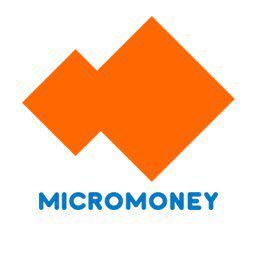 MicroMoney
Hot
UPDATE: Now listed on: Bibox, IDEX, LiveCoin, Coinrail, Mercatox, EtherDelta, HitBTC, Orderbook & OKEX.
ICO Details
Starting date
October 18th, 2017
Ending date
November 18th, 2017
Token Distribution
Founders — 8%
Advisors — 4%
Bounty — 4%
Token buyers— 84%
Initial Token Price
1 AMM = 1.00 USD
Accepts
BTC, ETH, ShapeShift, WireTransfer
Features
There are still more than 2 billion unbanked people in the world. These people are excluded from the local and global economy as they still use cash and don't have access to basic financial services. Taking out a loan is a great challenge for them as well unless they obtain a credit history. MicroMoney's mission is to solve this problem.
MicroMoney was established as a microfinance institution and has sharpened the business to become a decentralized Open Source Credit & Big Data Bureau on the Blockchain. Since 2015, we provide individuals and SMEs with short-term loans as the best solution for their financial needs. MicroMoney uses innovative risk scoring powered by
artificial neural networkMicroMoney is an Open Source Credit & Big Data Bureau that connects new customers to all existing financial services.
MicroMoney A.I. platform uses complex algorithms to predict creditworthiness of all customers and in just 15 minutes a borrower can get their very first loan in his/her life just from their smartphone. All customers have an ability to pay less interest and have a higher credit rating, if they use our platform more often . All aggregated Big Data and Credit Histories are stored on the Blockchain. Thousands of existing businesses will get access to millions of new customers which we will bring to the global economy.
Advisory Team Oknha Sorn Sokna Tetsuji Nagata