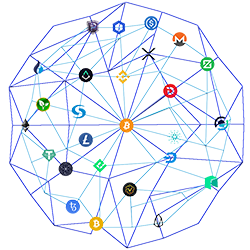 Mnodes
The Coin Information Platform
ICO Details
Starting date
November 19th, 2020
Ending date
December 31st, 2020
Presale Start Date
December 3rd, 2020
Presale End Date
December 3rd, 2020
Initial Token Price
0.10 USD
Participation Restrictions
USA/CANADA
Accepts
BTC ETH DASH and more
Features
We are planning with the investments from the ICO some listings on exchanges, such as Grex24, etc. In addition,
we will be listed on other important sites in the coming weeks. ICO funds are also used for YouTuber and social media marketing.
For us it is also important that our whitepaper is ready and our platform already works.
Benefits of MNS Coins
The goal is to become one of the largest coin information platforms in the
world within the next few years. With special functions of our platform and the
corresponding data acquisition, which we make available to you in compact
form, we are laying the foundation for our project.
Through the voting system on our platform, new MNS coins are bought again
and again. By creating a TiersNode the customer gets Rewards. By this
procedure the price of MNS Coins should stabilize itself in the next years and
be increased thereby. To achieve the goal of becoming a huge platform, a
strong community is needed. In the next few years, special attention will be
paid to building the community.