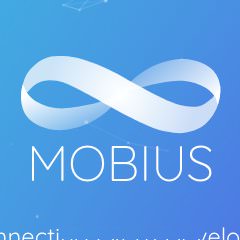 Mobius Network
Hot
Whitelist
Update: Listed on Bitmart exchange. For more information: https://twitter.com/mobius_network
ICO Details
Starting date
November 8th, 2017
Ending date
December 9th, 2017
Presale Start Date
August 8th, 2017
Presale End Date
December 9th, 2017
Token Distribution
5.0% of MOBI will be sold in a pre-sale at a discounted rate to the token sale.

30.0% of MOBI will be sold in the token sale.

32.5% of MOBI will be reserved for the community to grow the network and reward contributors.

32.5% of MOBI will be reserved by the company for growth and R&D.


Features
The Blockchain is comparable to the early internet, with 9,600 bps modems just entering the market. Ethereum running at a mere ~13 tps is unscalable for real world applications. Ethereum significantly encumbers future adoption with problematic high fees and major attack surface. The continual hard-forks portend future instability.
Blockchain developer tools and protocols are in their infancy. They are comparable to the primitive web developer tools of the early 1990s, an era without Stripe, who created a standardized simple protocol to accept credit card payments, or the Amazon AWS cloud, which made it easy for anyone to deploy a web application. There is a fundamental need to abstract the underlying implementations. Mobius does this now with universal APIs to convert the myriad of app developers into blockchain developers -- just as Stripe unleashed e-commerce through its suite of APIs to integrate payment solutions. Mobius APIs will ease the integration of the blockchain ecosystem within everyday applications.
Advisory Team Jed McCaleb Jackson Palmer