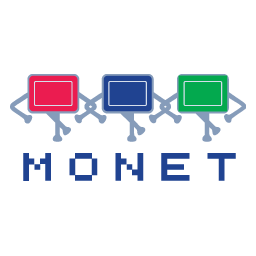 MONET Networks
MONET is a public network architecture for mobile blockchains on demand.
ICO Details
Starting date
September 16th, 2019
Token Sale Hard Cap
$ 6160000
Token Sale Soft Cap
$ 3080000
Presale Start Date
July 15th, 2019
Presale End Date
July 31st, 2019
Token Distribution
Presale: 30%
Public sale: 40%
Team: 10% (Founders / Core team)
Advisors and partnerships: 5%
Foundation*: 15% (* Foundation tokens: MONET reserves the right to distribute the portion of the tokens in foundation via the Public sale that may take place immediately preceding the Monet Hub launch)
Participation Restrictions
restriction by countries: the US, China
Features
MONET is a public network architecture for mobile blockchains on demand. Based on a powerful consensus system Babble, with ad hoc blockchains MONET can process thousands of transactions per second with near instant finality.
Video about MONET: https://www.youtube.com/watch?v=p56RWEU-r0o
The Key Components of MONET architecture are:
- Multiple ephemeral blockchains dynamically formed by users with their mobile devices;
- Inter-Blockchain Communication, enabling these blockchains to speak to one another;
- MONET Hub - an always on network that provides optional infrastructure services to the first applications and ad hoc blockchains
Currently we have the next products:
- Babble - is an open-source software system for developers who want to build peer-to-peer (p2p) applications;
- EVM Lite - MONET Interface compatible with Ethereum and other blockchains;
- Chatterbox is a demo app which uses the Babble Mobile library to enable multiple mobile devices to chat without a centralized server;
- Tenom is required at the point when there is a need to persist the blockchain information, and to save the proof of actions on another network;
In order to continue developing an open-source infrastructure for peer-to-peer mobile applications and distribute TENOM tokens among our community members we are organizing TENOM Token Sale.