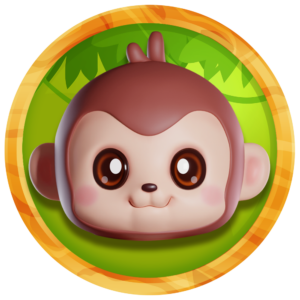 MOOKY
MOOKY is a community DeFi token with the goal of protecting the environment meanwhile shifting wealth into the internal ecosystem.
ICO Details
Starting date
April 1st, 2023
Ending date
June 1st, 2023
Features
Community tokens are a very large niche to generating wealth for both the community holders and charity it funds. MOOKY plans to build its basis on the blockchain and expand its effects to the outside.
Community Token
MOOKY is owned by the community as 95% of the supply is available at launch.
Tax Free (No Carbon Footprint)
We like to keeep the environment clean, organic and simple. No taxes, No fees!
Good Cause Charity
Helping share the success with mother nature and help build trees worldwide one tree at a time. 5% visible charity wallet.
Value Backed NFT's
Collection of NFT's with beneficial wealth utility allowing you potential access into the ventures club, burning MOOKY token, and giving governance.
The core is what holds together an organism - at our core we are a memecoin and a community token. Mooky will host regu- lar giveaways and competitions to keep everyone engaged. The Mooky team will implement and integrate different utilities and products to help expansion and sustainability of Mooky.
Share Mooky with a friend, draw a Mooky drawing, create a meme out of Mooky, Tweet something awesome about us, order some Mooky merchandise with your gains and gift it to a friend. Just be part of our community! That's what its all about.
Core Team MOOKASHI
CEO Mark Andanis
CMO