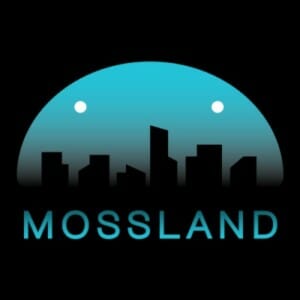 Mossland
"Mossland"is a location-based Augmented Reality(AR) mobile game. **Update: Mossland raised 6M USD in ICO sale, listing info soon to be released!
ICO Details
Starting date
February 19th, 2018
Ending date
March 18th, 2018
Token Distribution
Properties of the Mossland can be traded between users through in-game auction system. Such transactions between the users can be done by using Moss, which is an in-game currency matched with Moss Coin. Transaction fee (Moss) will be collected after each trade between users by the Company, making Moss more valuable over time as the trade volume increases.
Initial Token Price
5,000 MOC = 1 ETH
Participation Restrictions
People from USA, China, Singapore
Features
"Mossland"is a location-based AR mobile game based on real estate. Users can identify real properties in vicinity, acquire and trade them in the game. Virtual properties in the game can be tradable and liquified through cryptocurrency exchange, so users will put time and effort to increase the value of their properties.
Advisory Team Jeffrey Lim Yongwoon Cha Min Pyo Hong Widjaja Tannady Charles Rim Sunkwan Kim John Chang