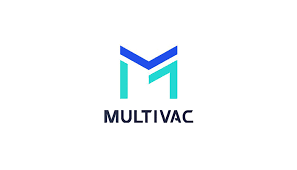 MultiVAC
A High-Throughput Flexible Blockchain Platform Based on Trusted Sharding Computation
Features
Introduction of MultiVAC
- A High-Throughput and Flexible Blockchain Platform Based on Trusted Sharding Computation.
- Main Features : High-Throughput, Flexible Computation, Infinite Scability.
- Team from: NTU, Harvard, Sydney, Stanford, McGill, Microsoft, Pinterest, Facebook, Google, Alibaba, Meituan and so on .
- Invested by: NGC, JRR, IDG, Dfund, etc.
Core Team Dr. Shawn Ying
MultiVAC Co-Founder Claire Wang
MultiVAC Co-Founder Dr. Xiao Tong
MultiVAC Algorithm Researcher Dr. Ge Li
MultiVAC Algorithm Researcher Dr. Hong Sun
MultiVAC Algorithm Researcher Dr. Minqi Zhang
MultiVAC Algorithm Researcher Koupin Lu
MultiVAC Algorithm Researcher Junyu Lu
MultiVAC Algorithm Researcher Liang He
MultiVAC R&D Engineer Jiajun Wu
MultiVAC R&D Engineer Zhong Dong
MultiVAC R&D Engineer Libo Shen
MultiVAC R&D Engineer Weihua Zhang
MultiVAC R&D Engineer David Sebaoun
MultiVAC R&D Engineer Andrew Ma
MultiVAC R&D Engineer