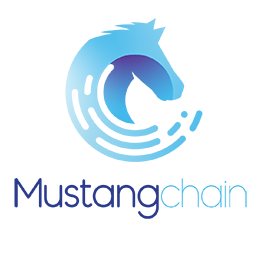 MustangChain
Whitelist
Digitizing the equine industry
ICO Details
Token Sale Hard Cap
$ 20,000,000
Token Sale Soft Cap
$ 20,000,000
Presale Start Date
June 11th, 2018
Presale End Date
July 30th, 2018
Token Type
Vechain platform ERC20
Token Distribution
Token Manifestation Event 27.5% of the tokens are available for the TME which translates into 27,500,000,000 MUST tokens. The projected hard cap is set around the VET equivalent of $20M USD. The 27.5% tokens will be distributed as follows over the different rounds: 12% during the Private Round. 7% during the VeChain Community X-Node Round. 6% during the Public Round 2,5% during the Special Round Community Bounty and Marketing 20% of the token supply will be used to incentivize our most dedicated community members for contributing to the project. Advisors and Future Partners 15% of the token supply is to be used as incentives alignment mechanism for strategic partners, influencers, and advisors. Business Development 15% of the token supply will be used for business development in the form of key equine stakeholders that are connected to the MustangChain. Team and Founders 10% of the token supply is reserved for the core contributors. These tokens will be distributed based on a merit system and at the discretion of the foundation. The lockup period of these tokens will be 24 months. Reserved Future R&D & Operations 12.5% of the token supply will be reserved for future development of the MustangChain SVS solution and the Ecosystem.
Initial Token Price
1 VEN = 5200 MUST
Participation Restrictions
non accredited investors are not allowed to participate
Features
MustangChain aims to set a global standard to counter fraud in the equine industry by introducing tamper-proof passport authentication, equine identification, and a swiftly accessible and decentralized data platform, thereby establishing trust among all participants within the ecosystem. Horses will have an NFC chip integrated passport that grants access to a horse's data record on the blockchain, registering items such as ownership, studbook, medical records, breeding history, and other important variables necessary for informed trading, breeding, and handling.
Advisory Team Sunny Lu https://www.linkedin.com/in/sunny-lu-55456915/ Bart Brands https://www.linkedin.com/in/bart-j-brands/ Bert Schelfhout https://www.linkedin.com/in/bert-schelfhout/ Frank van Leeuwen Rorie Devine Takako Yoshikawa Stephane Schrickx Pieter Verstraete