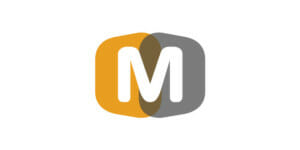 MyCreditChain
Hot
Bring credit information back to people **UPDATE - ICO has concluded and is listed on LATOKEN.**
ICO Details
Token Sale Hard Cap
ETH 40000
Token Sale Soft Cap
ETH 5000
Presale Start Date
June 1st, 2018
Presale End Date
July 20th, 2018
Token Distribution
42% Token Sales
29% Daily Airdrop
23% Early investors, Founders
3% Development
2% Marketing
1% Advisers, Research & Business

Initial Token Price
10,000 MCC = 1 ETH
Participation Restrictions
USA, Singapore, China, New Zealand
Features
The Ownership is on the Individual. The Social Value of Personal Credit Information is immense. MCC ensures each person's personal information to be his/her own Asset. Each person can sell his/her information and add value to it in MCC.
Banks say people with wealth and high income are more credible. However, in reality credibility works differently. MCC looks into relationships between people and their daily lives. Giving gifts in integral to the structure of MCC. It is these relationships that provide the true standard for credibility within the MCC platform.
Relationships that people create in MCC is evaluated as their Credit information. People gain income by selling their credit information and from the Daily Air Drop program.
The more you build trust within MCC, the more you income you acquire. Building trust is like mining Gold in MCC. Various algorithms using Deep Learning/ Big Data. Technologies may be used to produce Value-Adding Marketing Information.
Advisory Team Don Chan Gongpil Choi Sally Kim Yemi Adeyemo Changki Park Justin Hur Joon Hong Seungbae Lee Chulwoong Kim Youngchun Kim Minsu Park Wonjae Lee Hankyul Park Byunghee Son Jaehyung Kim Sung in Hong Ram Shim Gab young Kim Jhun Ha Jin Jason Lee Hongsik Jo Jihwa Lee Ryan Moon Hojoon Moon Jinho Lee Geunseob Song