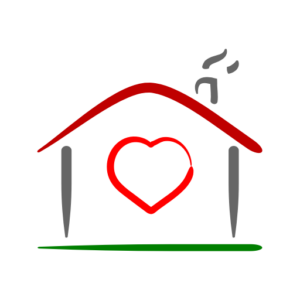 NGO Adobe House
NGO Adobe House ICO project introduces a revolutionary initiative that seeks to bring about a profound transformation in the lives of countless children residing in underprivileged communities. By leveraging our innovative educational approach, we empower young minds and cultivate a generation that actively contributes to the betterment of our planet. Join us on this noble quest and be a part of an extraordinary journey towards a brighter and more sustainable future.
ICO Details
Starting date
June 23rd, 2023
Ending date
November 30th, 2023
Token Sale Hard Cap
$ 6250000
Token Sale Soft Cap
$ 3125000
Presale Start Date
June 23rd, 2023
Presale End Date
November 30th, 2023
Token Distribution
1.12.2023
Initial Token Price
Stage 1 - 1 token = $0.06 , stage 2 - 1 token = $0.08, stage 3 - 1 token = $0.10 , listing price 1 token = $0.12
Participation Restrictions
No
Accepts
USDT , BUSD , FIAT Curency
Features
Project Details:
Features:
Innovative Teaching and Rewards System
Empowering Children's Education: Our platform seamlessly integrates interactive games and engaging activities to make learning a fun and immersive experience for children. They can explore various subjects, enhance critical thinking skills, and unleash their creativity. Additionally, children can earn tokens by completing tasks, which they can use to acquire educational materials and other necessary resources for their educational journey.
Enhancing Teacher-Student Interaction: Our platform enables seamless communication and active participation by allowing teachers to assign tasks, facilitate discussions, and conduct assessments. With access to a rich resource library and innovative teaching materials, teachers can enhance their lessons and inspire students to explore and excel.
Helping NGOs and Schools: We provide a comprehensive solution for teacher-student interaction and student progress tracking. Schools and NGOs can empower their teachers with powerful tools and resources to effectively engage with students, deliver engaging lessons, and provide timely feedback.
Empowering Individuals: Our platform offers a unique staking mechanism where individuals can earn rewards by completing tasks, participating in courses, and actively contributing to the community. Whether you're looking to expand your knowledge, acquire new skills, or indulge your curiosity, our platform offers a dynamic and rewarding environment for personal and professional growth.
By building this innovative platform, we aim to transform education and provide a pathway for children, teachers, schools, and individuals to enhance their learning experience, collaborate effectively, and make a positive impact on the education landscape. Join us on this exciting journey and be a part of revolutionizing education!