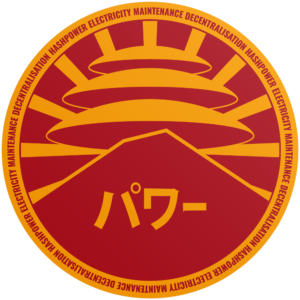 PAWĀ
The Pawā concept could change the cloud mining industry: allowing new people and cash flows to come into cryptocurrency mining and seriously impacting the reliability and profitability of mining as a business: first of all, including the possibility of safekeeping and increasing your investment capital.
ICO Details
Starting date
November 8th, 2021
Token Sale Hard Cap
$ 37,000,000
Token Sale Soft Cap
$ 7,000,000
Presale Start Date
November 8th, 2021
Presale End Date
December 6th, 2023
Token Type
Utility token, ERC-20, BSC
Initial Token Price
from $ 0.012 to $ 0.24 depending on the presale round
Accepts
BTC, ETH, USDT, XRP, BNB
Features
In the current market conditions, when the popularity of BTC and other cryptocurrencies is inexorably growing, and the technological properties of the blockchain continue to change, it becomes clear that the change of the traditional paradigm of relationships to P2P will be the primary trend of the coming decades. At the same time, blockchain-based financial products have already been set. This continues to this day, such a level of confidentiality, the discrepancy of which will inevitably lead to the loss of modern business of its liquidity.
We are witnessing a change in the classical banking sector, the transition of public finance, and other trusting relationships between people to a new level of transparency. Deposits, loans, investments, insurance, NFT, and this list continues to grow day by day. All these institutions are being modified right now and forever. Defi projects like LINK, SNTHX, Maker, OpenSea, Raible, Theta, PaytoEarn projects, metaverses, and other projects decentralizing their industries inspire our team that the traditional world of interpersonal relationships needs to be changed with an eye to the craft that you understand best.
Core Team Alex Reznichenko
Financial Director Daniel Momot
Head Marketing Freya Gilbert
Sales Director