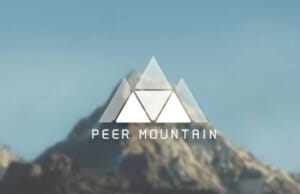 Peer Mountain ICO
Hot
Whitelist
Peer Mountain is the cross blockchain protocol that connects self-sovereign ID holders with businesses, enabling commerce at scale.
ICO Details
Token Sale Hard Cap
ETH 39665
Presale Start Date
December 2nd, 2023
Presale End Date
December 2nd, 2023
Token Type
ERC-20, Ethereum
Token Distribution
Advisors 2%

Legal Services 8%

Team 10%

Treasury 40%

Sale 40%

Initial Token Price
1 ETH = 2917 PMTN
Participation Restrictions
China, USA, Serbia, Sri Lanka, Trinidad & Tobago, Afghanistan, Belarus, Burundi, Central African Republic, Democratic Republic of The Congo, Ethiopia, North Korea (DPKR), Guinea-Bissau, Guinea, Iran, Iraq, Libya, Lebanon, Somalia, South, Sudan, Sudan, Syria, Tunisia, Uganda, Ukraine, Venezuela, Yemen, Zimbabwe
Features
Peer Mountain is making blockchain commerce a reality. Using a forms-based architecture, businesses can seamlessly transact data with self-sovereign identity (SSID) solutions to improve the security and efficiency of their commercial operations.
Patent-pending Peerchain™ technology encrypts and decentralizes data in all its states, providing businesses with automated regulatory data protection compliance and push-button auditing.
Automated onboarding increases operational efficiency
Swift, secure ID verification improves customer experience
Blockchain audit trail provides push-button auditing and instant regulatory data protection compliance
Decentralized data operations reduce risk of data breaches and hacking
Core Team


Dr Markus Forster
Data Scientist



Joel Whealer
Lead Project Manager



Federico Cardoso
Blockchain Architect



Ignacio Althabe
Blockchain Developer



Gabriel Pinada
Backend Developer



Luis Giunta
Software Developer



Florian Lagouche
Blockchain DevOps Engineer



Stefan Vartolomeev
Mobile Architect



Antonia Cherkrachieva
Mobile Developer



Jaime Prieto
Compliance Officer



Marc Garriga
Digital Marketing Patrick Seguin
Content Manager



Ekaterina Semeshina
UI/UX Design



Dominique Rademacher
Web Developer
Advisory Team Jeremy Epstein
Advisor Prof. Jorge Sanz
Advisor Tom Howard
Advisor