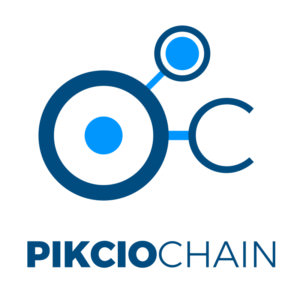 Pikcio Chain
Presale
Whitelist
UPDATE: Pikciochain raised around 12M USD worth of tokens in their ICO sale, no dates announced for listing.
ICO Details
Starting date
March 17th, 2018
Ending date
March 31st, 2018
Token Sale Hard Cap
$ 27,696,000.00
Presale Start Date
November 24th, 2017
Presale End Date
March 16th, 2018
Token Distribution
Number of Tokens to supply: The cap for the ICO is 4,616 BTC, and it represents 27,696,000 PKC for the ICO ( =maximum of 33% of the total token issued). Total supply (or 100%) will be is 83.927.272 PKC. Or a maximum of 27,696,000 PKC for the ICO, a maximum 27.696,000 PKC for the Marketing and a minimum 28.535,272 PKC for the company inventory.
Initial Token Price
1 NEO = 150 PKC
Features
"PikcioChain is a fully distributed information superhighway that brings individuals and organisations together to buy, sell and exchange data with confidence.
Pikcio ​has ​been ​designed ​to ​store, ​secure, ​verify ​and ​certify ​data ​while ​ensuring ​the ​data source ​retains ​full ​control ​of ​their ​information ​at ​all ​times. ​Pikcio ​lets ​the ​user ​choose ​how ​to share ​their ​data, ​who ​to ​share ​it ​with, ​while ​also ​providing ​them ​with ​the ​opportunity ​to ​be paid ​for ​its ​use."
Advisory Team JOE ZHOU LIDIA BOLLA KELLY STAFFORD KRISTEN MOREL