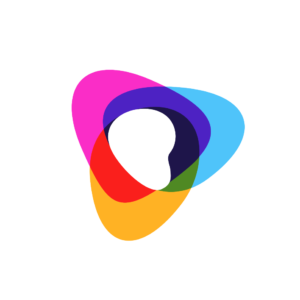 Popcorn
Hot
Popcorn is aiding a revolutionary shift in global systems through accessible DeFi products that align financial wellbeing with positive global impact.
Updates
01/12/2021
Token Launch Auction has concluded!
5.8M raised
Average ending price of $3.74
 50.5% of tokens sold
—-
ICO Details
Starting date
November 29th, 2021
Ending date
December 1st, 2021
Token Sale Hard Cap
$ 3750000
Token Type
Ethereum, Polygon, Arbitrum
Token Distribution
Total $POP Supply: 100,000,000

$POP Ecosystem: 55,153,172 (55.15%)
Early Contributors: 18,846,828 (18.84%)
Team: 12,000,000 (12.0%)
Partners/Advisors: 3,250,000 (3.25%)
Foundation: 5,000,000 (5.0%)
LBP 3,750,000 (3.75%)
Airdrops: 2,000,000 (2.0%)
Participation Restrictions
No
Features
Our existing financial system is one of the main causes of inequality today. Popcorn is going to change the rules of finance.
In the next months, the roadmap offers multi-chain curated pools of strategies and DeFi products (on Ethereum, Arbitrum, Polygon, Fantom, Avalanche, Solana). These products generate high yield while also funding community selected social impact and non-profit organizations without any extra costs to the end user.
In 2022, the roadmap includes launching DeFi primitives such as a lending protocol that produces a native decentralized stablecoin which has the extraordinary characteristic of creating impact on a community-wide and global level. How? Just holding it supports non-profits and public goods; that's something that can't be said of the dollar or any stablecoin in existence.
Popcorn bakes social and environmental impact into the very foundation of the protocol through its extractive and composable DeFi primitives and products where basis points are used to fund social impact and non-profit organizations.
Members of the PopcornDAO, or $POP token holders, are stewards of Popcorn and share the common long-term goal of fueling the growth of the protocol, decentralizing the organization, and nurturing the mission of driving social impact for the public benefit in perpetuity.
The intention is to bootstrap liquidity on decentralized exchanges through a fair launch auction mechanism. These pools will be launched simultaneously on Ethereum, Arbitrum and Polygon. This is the first opportunity for the general public to buy $POP to participate in the governance of the network and for the opportunity to operate keeper nodes. Proceeds will be split between the Popcorn Treasury, a smart contract entirely controlled by Popcorn token holders, and the liquidity pools on decentralized exchanges like Uniswap, Sushiswap and QuickSwap.
Staking and claiming rewards in $POP will be live in the following pools following shortly after the completion of the LBP:
POP/USDC Uniswap LP (Ethereum)
POP/USDC Sushiswap (Ethereum)
POP/USDC Sushiswap LP (Polygon)
POP/USDC QuickSwap LP (Polygon)
POP/USDC Uniswap LP (Arbitrum)
The Popcorn team could not be more excited to roll out a tokenomic model that aligns incentives, promotes decentralization, helps automates key smart contract operations and works to inspire and ignite positive global impact through DeFi.